Tunable Multimodal USPIO for In Vivo Targeting and Imaging
Contact The Technology Manager For More Information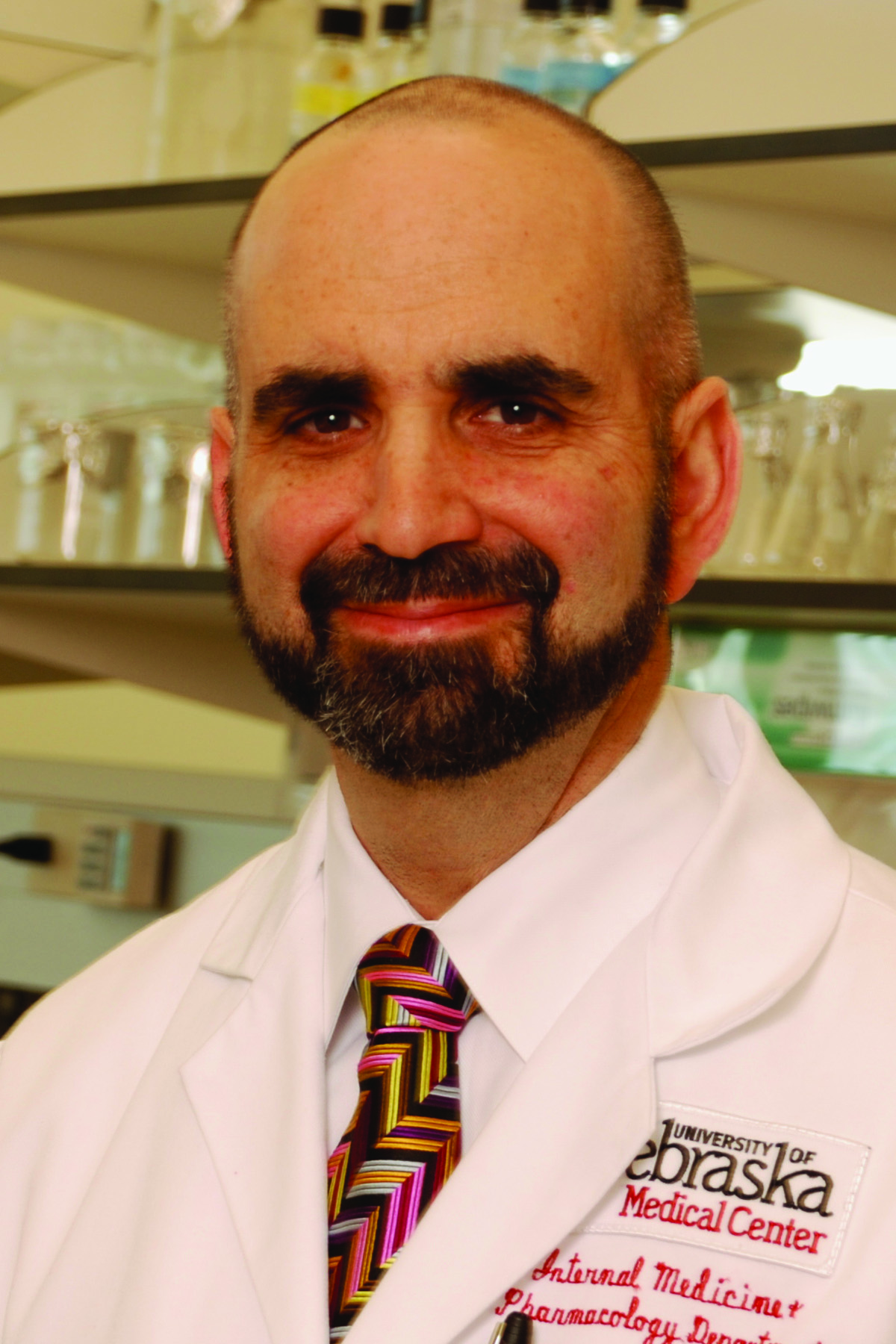 Inventors:
Howard Gendelman
Alexander Kabanov
Xinming Liu
Technology Fields: Research Tools
Technology ID: 278
Patent Status: Provisional Application Filed
UNeMed is seeking parties interested in collaborative research to co-develop and commercialize tunable multimodal ultrasmall superparamagnetic iron oxide (M-USPIO) particles as a research tool for in vivo image-guided drug delivery.
Summary:
Recent advances in nanomedicine have generated platforms that contain imaging and therapeutic agents allowing for a seamless integration of disease detection, therapy, and monitoring. These functional nanoparticles may serve as contrast agents in MRI-based imaging for disease detection and simultaneous delivery of therapeutics for a wide range of diseases including cancer, inflammatory disorders, infectious diseases, and neurodegenerative disorders.
Researchers at the University of Nebraska Medical Center have developed novel tunable and stable M-USPIO particles coated with bisphosphonate polymers and complexed with a therapeutic drug. The coating of bisphosphonate polymers on USPIO is stable at a wide range of pH, tunable with a wide range of weight ratio, has rapid formulation, is efficient with a 100% coating, and is nontoxic. The stable bisphosphonate polymer materials can be used as a vector for drugs to promote targeted delivery. Additionally, the tunable M-USPIO particles are available for existing commercialized magnetic particles, such as magnetite and quantum dots, in order to develop targeted, stable, non-toxic, and readily manufactured magnetic particles for a broad range of biomedical applications.
Potential applications include, but are not limited to, improved imaging for cancer and disease-associated inflammation, as well as anti-microbial (tagged antiretroviral drugs), hyperthermia for cancer, noninvasive real-time assessment of pharmacokinetic and pharmacodynamic profiles to improve clinical efficacy and image-guided drug delivery platforms.
Features and Benefits:
- The advantages of this research tool include its ease to manufacture, broad applications, stability, reproducibility, and is nontoxic
- In vitro diagnostic to visualize inflammation, and cancerous or infected cells or tracking delivery and effectiveness of drug treatment
- Enhanced chemical stability and pharmacokinetics, tunable with a wide range of weight ratio, and controllable drug loading.
---
For more information, please email Agnes Lenagh.