Description
Create a healthier you!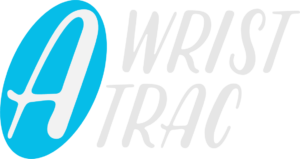 A-Wrist-A-Trac is a system designed by medical professionals to help you develop the habits necessary to achieve healthy weight loss. A-Wrist-A-Trac can be used to track of virtually anything, like laps around the track, calories, goals, accomplishments or food groups.

The most popular use is to track calories, like this:

First, find a calorie counter that works best for you. There are several online options, in addition to smartphone applications.
Watch your portion size and read lots of labels. The rest is easy. When tracking calories (or other nutritional measures), all you do is count bracelets. Each bracelet (regardless of color) equals 50 calories.

1 bracelet = 50 calories

For example, if you are on a 1,500-calorie diet, "load" your wrist with 30 bracelets each day. Then move a bracelet to the other wrist for every 50 calories you consume during the day.

When all the bracelets are moved to the opposite wrist, you've used up your daily allowance of calories.

It's that simple!

A-Wrist-A-Trac is designed to help you make better decisions while you develop healthy habits. A-Wrist-A-Trac is not intended as a substitute for medical advice and should not be used to replace any treatments, advice or recommendations made by your physician or other qualified healthcare professional. Always consult your healthcare professional before implementing any new health plan. All products are nickel- and lead-free, but no one should ever eat or otherwise consume A-Wrist-A-Trac products.

Please practice logical safety measures to avoid harm to children and yourself. A-Wrist-A-Trac and all contributors to this product have neither liability nor responsibility to any person or entity for any injury, loss or damage caused or alleged to be caused by this product.