Description
Detecting air pollution is now 13 times more sensitive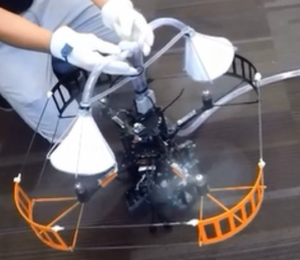 For all that's said and heard about drones, they mostly do one thing: take pictures. Using one of the most prevalent drone designs, a quadcopter, University of Nebraska at Omaha researchers developed a better, safer way to use drones in a new way: Monitor air quality and detect airborne particles.

The innovation uses a passive funneling system that channels the air drawn into the quadcopter's propellers. Using commercially available sensors, with no additional moving parts, a drone can now detect airborne particles with as much as 13 times more sensitivity.

The new design is inexpensive, lightweight and designed specifically for quadcopter or other copter drones. The invention expands the commercial applications of drones beyond passive airborne observations to a more active role with efficient particle detection. Drones will become an even more essential tool especially for environmental compliance, meteorology and military applications.

To discuss licensing opportunities contact Joe Runge, J.D., M.S., at hrunge@unmc.edu or 402-559-1181.