Interested in starting a company?
We offer assistance to UNMC and UNO faculty, staff and students interested in starting companies with technology licensed from UNeMed.
Entrepreneurs: read more…
Most inventions disclosed to UNeMed are at an extremely early stage of development, and industry partners typically require additional research data before entering into formal relationships. In such a circumstance, new corporate entities are often the most appropriate avenue for product development.
UNeMed works with entrepreneurs, investors and consultants to form new companies around disclosed technologies. UNeMed nurtures these companies—identifying early investors, grant opportunities and potential leaders—while often taking an equity stake in the business.
Active Startups
Here's a selection of active startups that got their start from University of Nebraska innovations. Most are still in early-stage product development and fundraising.
Burch Kealey, Ph.D., developed and licensed software to make EDGAR searches more efficient. Dr. Kealey, an accounting associate professor of at the University of Nebraska at Omaha, developed the program as a way to solve frustrations he encountered during a large research project.
Actorius Pharmaceuticals, Inc.

Formed around an siRNA delivery system developed in the lab of Joe Vetro, Ph.D. The siRNA delivery system helps protect the siRNA from degradation and can be used to improve systemic administration of siRNA-based therapies. Actorius Pharmaceuticals is currently developing the siRNA delivery technology to treat various forms of cancer including breast cancer.

UNMC psychology and pediatrics professor Keith Allen, Ph.D., partnered with Lincoln-based app developer, SectorNow, on an application that helps parents communicate with autistic children. Based on Dr. Allen's research and naturalistic teaching method, the app was pushed through development through his startup company, BehaviorApp. Called MySocius, the app is available through the iTunes App Store.
Breezmed


Breezmed is a health informatics startup developing a new platform to ease workflow around prior authorizations. Breezmed streamlines the different documents insurance companies often require, making it easier for patients to get their prescriptions.

Calidum Inc, was formed around an innovative approach for simultaneously treating and diagnosing some of the deadliest cancers. Janina Baranowska-Kortylewicz, Ph.D., a professor and radiochemist at UNMC, developed "theranostic" compounds tagged with a radioactive isotope that will help clinicians better diagnose, track and treat various cancers that include prostate, ovarian, and triple negative breast cancer. The compounds could also be used on two rare forms of brain tumors, neuroblastoma and glioblastoma.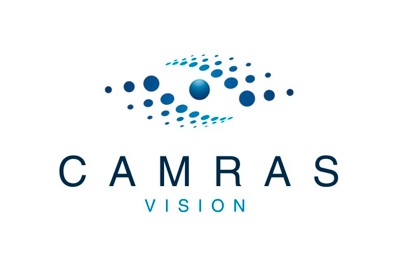 Camras Vision was founded on an intraocular pressure device developed by the late Carl Camras, M.D., a UNMC physician. His daughter, Lucinda, founded the company and is working with an MBA student from Duke University to develop a business plan. They have won business plan competitions, and have secured $326,000 in Small Business Innovation Research funding.
Formed around a thermosensitive hydrogel formulation that can be used to deliver a variety of therapeutics. Developed by Dong Wang, Ph.D., the thermosensitive hydrogel formulation is a liquid at room temperature and a hydrogel once injected into the body, allowing for better control of drug releas. Ensign Pharmaceutical is initially focusing the development of the hydrogel formulation for the treatment of osteoarthritis.

Originally created as a software company that solely provided services for UNMC and the state public health lab. LabPoint has since expanded to offer services to the wider marketplace with further development of their cornerstone product, ELIRT. Aimed at the healthcare industry, ELIRT is a cloud-based software package that helps streamline the lab ordering process and improves lab reporting.

Also known as NeuroNano, this company was formed on a portfolio of work led by former UNMC researcher Sasha Kabanov, Ph.D. Based in Raleigh, N.C., Neuro10-9 Pharma is still in the fundraising stages.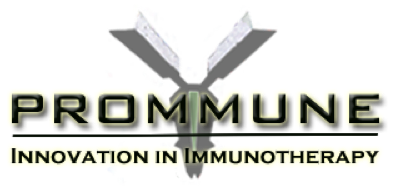 Late UNMC researcher Sam Sanderson, Ph.D., founded Prommune to develop his innovation, EP-67, a protein formulation that can serve as a platform to activate and enhance the natural immune system for a number of conditions. Prommune is currently focused on using EP-67 to deliver a more effective vaccine for the H1N1 virus in pigs. In the future, Prommune hopes to expand to other conditions and perhaps human use.

Co-founded by former Entrepreneur-In-Residence, Gary Madsen, Ph.D., ProTransit Nanotherapy is based on the work of former UNMC researcher Vinod Labshetwar, Ph.D., who is also a co-founder in the Omaha-based startup. ProTransit is developing a nanoparticle as a delivery vehicle for antioxidant enzymes to the deepest layers of the skin. The final product could be a topical application such as skin cream or sun lotion that better protects the skin against cancer, blemishes and wrinkles. There is also potential for additional applications that include treatment for some spinal cord injuries or certain types of brain damage.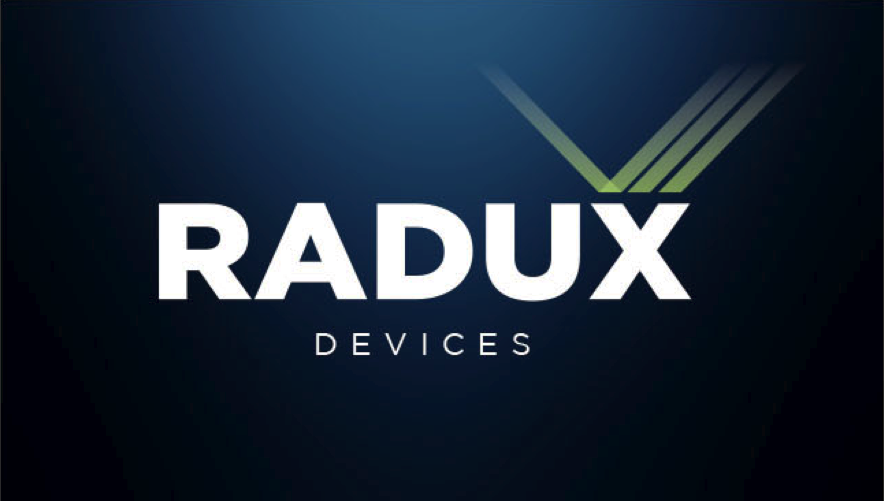 Greg Gordon, M.D., a former interventional radiologist at UNMC and the Veteran's Administration, is commercializing new tools that help reduce radiation exposure. The devices also reduce the stress and strain often experienced by interventional radiologists, improving their work flow, efficiency, career longevity and quality of life.
ScanMed of Resonance Innovation Inc.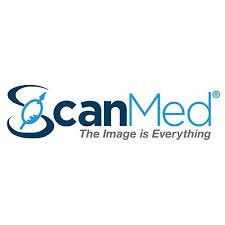 ScanMed was created in the 1990s when UNMC faculty member Randy Jones, Ph.D., commercialized MRI coils he created. ScanMed later escaped the economic downturn by pivoting into a service company that repairs MRI scanning coils. More recently, ScanMed has enjoyed significant growth and now uses its repair service to bankroll some of the most innovative MRI coil designs in the world, including a novel prostate cancer screening coil that could dramatically improve a physician's ability to make the earliest possible diagnosis.
Formed to develop a novel glucocorticoid prodrug (ZSJ-0228) developed by UNMC researcher, Dong Wang, Ph.D. The novel glucocorticoid prodrug has improved efficacy and reduced toxicity compared to standard glucocorticoid treatments. Shannon Pharmaceuticals is developing ZSJ-0228 for the treatment of systemic lupus erythematosus and various kidney diseases.
Trak Surgical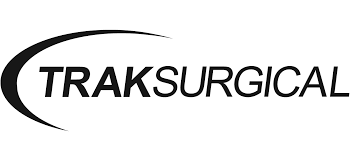 Omaha startup is based on a freehand-navigated, computer-aided orthopedic surgery system developed at UNMC. Trak Surgical's handheld saw and its tracking system could eliminate the need for complex and expensive jigs that are used today in joint replacement surgeries. It could also dramatically reduce the amount of surgical training and specialized support staff, cutting the overall cost of the procedures and making them more accessible to a wider range of patients throughout the world.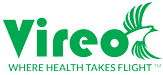 Nebraska manufacturing startup Vireo Systems was established in Plattsmouth, Neb., about 20 miles south of Omaha. Vireo manufactures popular muscle-building health supplements that were developed at UNMC, Creatine Ethyl Ester and Creatine HCL. Vireo eventually outgrew its first facility, expanding into a larger space in 2012. More than 20 Nebraskans are employed at Vireo, which holds more than 40 manufacturing contracts.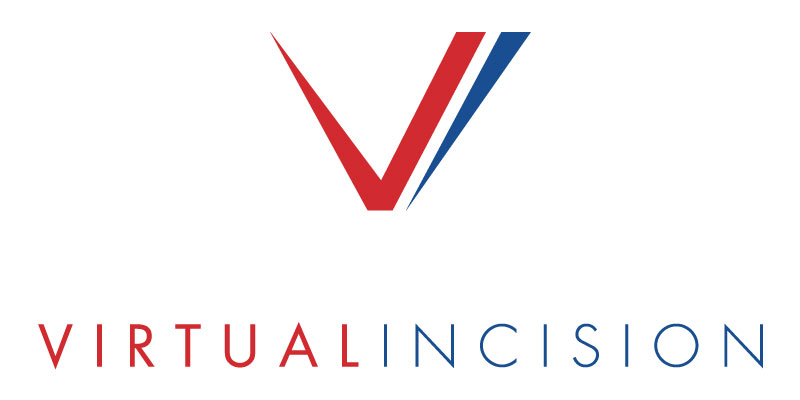 Virtual Incision was born out of a collaboration between UNMC surgeon Dmitry Oleynikov and UNL robotics engineering professor Shane Farritor. Together, the cofounders are developing miniaturized surgical robots that could transform highly invasive major surgeries into minimally invasive procedures. Their surgical platform has also shown potential for remote surgical applications, and has undergone zero-gravity testing with NASA. In 2015 alone, Virtual Incision raised more than $11.2 million, and entered their first human trials in 2016.
About UNeMed | In The News | Startups | Success Stories | Staff Directory | Careers & Education