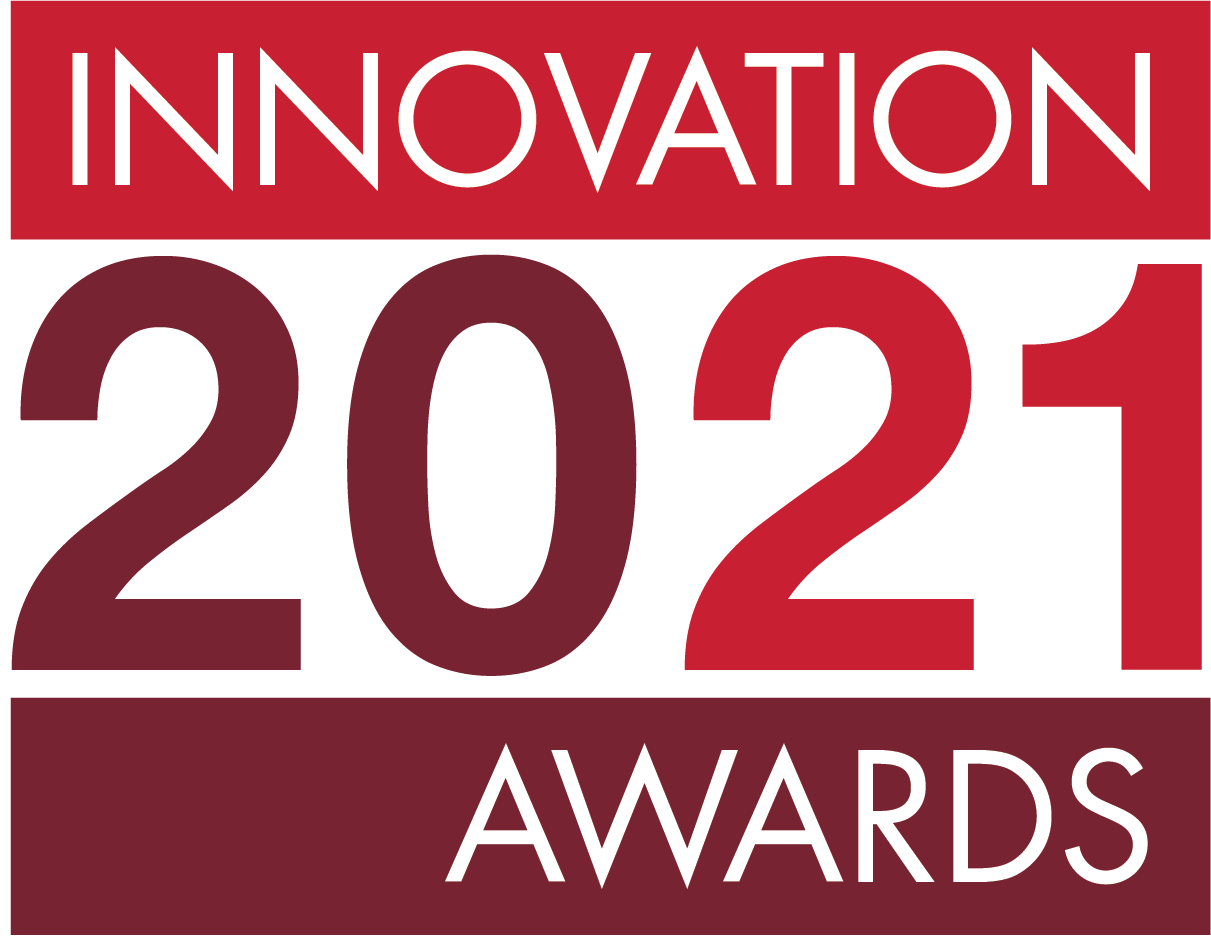 UNeMed's annual Research Innovation Awards Banquet is the culmination of a week of activities that celebrate research and innovation at UNMC. The awards recognize faculty, students and staff that invented a new technology, licensed an invention or secured intellectual property rights during the previous fiscal year. UNeMed also presents Emerging Inventor, Lifetime Achievement, and Innovator of the Year awards as circumstances dictate. Finally, UNeMed also presents a "Most Promising New Invention" as an annual award. In 2018, the first Startup of the Year award was presented by UNeTech, the University's incubator and accelerator program.
The 2021 Innovation Awards has been postponed until it is safe again for large, in-person events. If it becomes apparent that in-person events will be impossible or inadvisable for the foreseeable future, then we will explore hosting the 2021 Awards as a virtual event. We will update this page and make additional public announcements as we make these decisions.
The 2020 Research Innovation Awards Banquet was held Thursday, Oct. 29, 2020, virtually via Zoom. Forty-four inventors were named the Innovators of the Year for their inventions related to helping the COVID-19 pandemic; Joseph McMordie, MD, and Daniel Sturdell, MD, won the Most Promising New Invention award; and Stephen Salzbrenner, MD, took home UNeTech's Startup of the Year award.
Download the 2020 Innovation Awards Program here.

Innovation Awards Demo Day Past Events
Innovators of the Year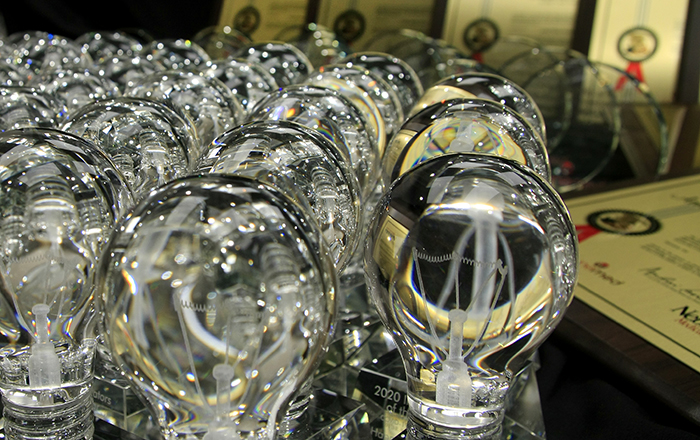 The 44 inventors who contributed to inventions related to the COVID-19 pandemic are the 2020 Innovators of the Year.
In just a few months, 44 University inventors combined their expertise and experience to create 28 new inventions related to the pandemic.

Most of those innovations focused on helping protect healthcare providers, and some were fast-tracked to market and used throughout the world. For example, UMNC inventors created an intubation shield that several American hospitals and care facilities purchased. Another device, an infectious disease filter adapter for air masks, sold in bulk quantities to the U.S. Air Force.

Other innovations included mobile applications to help track or screen the pandemic; new mouse models and assays to help improve study of the novel coronavirus responsible for the pandemic; solutions to personal protective equipment shortages; and solutions to limit the spread of infectious disease.
Most Promising New Invention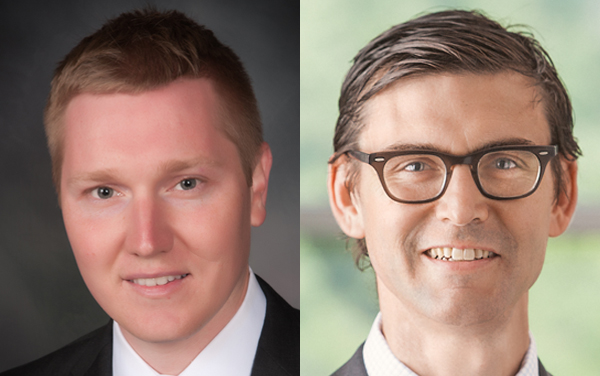 Joseph McMordie, MD, and Daniel Sturdell, MD, are developing a new approach to c-spine retractors that could help future surgeons increase their access during complicated and delicate neurosurgeries.
Their invention, "Anterior Cervical Space Spreader," enables neurosurgeons to space the vertebra of the neck in order to perform crucial reconstructive and reparative surgeries. This invention is already generating promising interest amongst medical device companies producing similar equipment.
Startup of the Year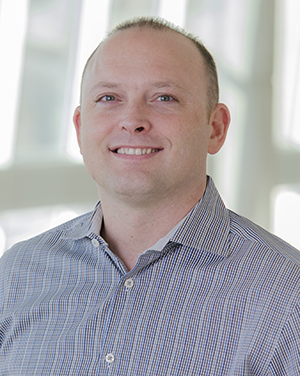 UNeTech also presented its Startup of the Year with BreezMed taking home the prize.
Stephen Salzbrenner, MD, created built BreezMed on the foundation of a software solution he created to the often confusing and bureaucratically complicated interaction between insurance companies, doctors and pharmacists. His solution promises to eliminate a lot of the red tape and revolutionize how doctors manage prior authorizations.
UNeTech is the university's startup accelerator and incubator program, which was established in 2018 to help nurture early stage technologies and fledgling startup companies with university ties.
2020 Innovation Awards Program
Award Winners
Special Awards
| | | |
| --- | --- | --- |
| 2020 | BreezMed | Startup of the Year |
| 2019 | FutureAssure | Startup of the Year |
| 2019 | Benson Edagwa, Ph.D. | Emerging Inventor |
| 2019 | FutureAssure | Startup of the Year |
| 2018 | UNO Biomechanics Department | Innovator of the Year |
| 2018 | Centese, Inc. | Startup of the Year |
| 2017 | Donny Suh, M.D. | Emerging Inventor |
| 2016 | Irving Zucker, Ph.D. | Innovator of the Year |
| 2015 | Tammy Kielian, Ph.D. | Innovator of the Year |
| 2014 | Marius Florescu, M.D. | Emerging Inventor |
| 2013 | Howard Gendelman, M.D. | Innovator of the Year |
| 2012 | Tammy Kielian, Ph.D. | Emerging Inventor |
| 2011 | Jonathan Vennerstrom, Ph.D. | Lifetime Achievement |
| 2010 | Amarnath Natarajan, Ph.D. | Emerging Inventor |
| 2009 | Rodney Markin, M.D., Ph.D. | Lifetime Achievement |
| 2008 | Dong Wang, Ph.D. | Emerging Inventor |
| 2007 | Robert LeVeen, M.D. | Lifetime Achievement |
Most Promising New Invention
2020
Joseph McMordie, M.D. and Daniel Sturdell, M.D.
Anterior Cervical Space Spreader
2019
Corey Hopkins, Ph.D.
PDE4B Selective Inhibitors
2018
Catherine Gebhart, Ph.D. and Varun Kehsarwani, Ph.D.
Multiplex assay for rapid detection of HSV1, HSV2, EBV and CNV by qPCR
2017
Jingwei Xie, Ph.D., Mark Carlson, M.D., Shixuan Chen, Ph.D.
Nanofiber Sponges for Hemostasis
2016
Joyce Solheim, Ph.D. and Tatiana Bronich, Ph.D.
Compositions for Modulated Release of Proteins and Methods of Use Thereof
2015
Michael Wadman, M.D., F.A.S.E.P. &
Thang Nguyen, M.S.N., A.P.R.N., F.N.P.-C
Emergency Medicine Care Portfolio:
Wound Irrigation System & Oral
Airway Management
2014
Jason MacTaggart, M.D.
Orthagonal AquaBlade
2013
Keshore Bidasee, Ph.D.
Targeted Glyoxalase-1 Gene Transfer
to Prevent Cardiovascular and End-
Organ Complications in Diabetes
2012
Gregory Oakley, Ph.D
Small Molecule in Vivo Inhibitors of
the N-Terminal Protein Interacting
Domain of RPA1
2011
Babu Padanilam, Ph.D
Novel Target for the Treatment of
Renal Fibrosis
2010
Stephen Bonasera, M.D., Ph.D.
Noninvasive Monitoring of Functional
Behaviors in Ambulatory Human
Populations
2009
Paul Dunman, Ph.D.
Novel Antibiotic Compounds
2008
Guangshun (Gus) Wang, Ph.D.
Anti-HIV Peptides and Methods of
Use Thereof
2008
Janina Baranowska-Kortylewicz, Ph.D.
Sex Hormone Binding Globulin: New
Target for Cancer Therapy