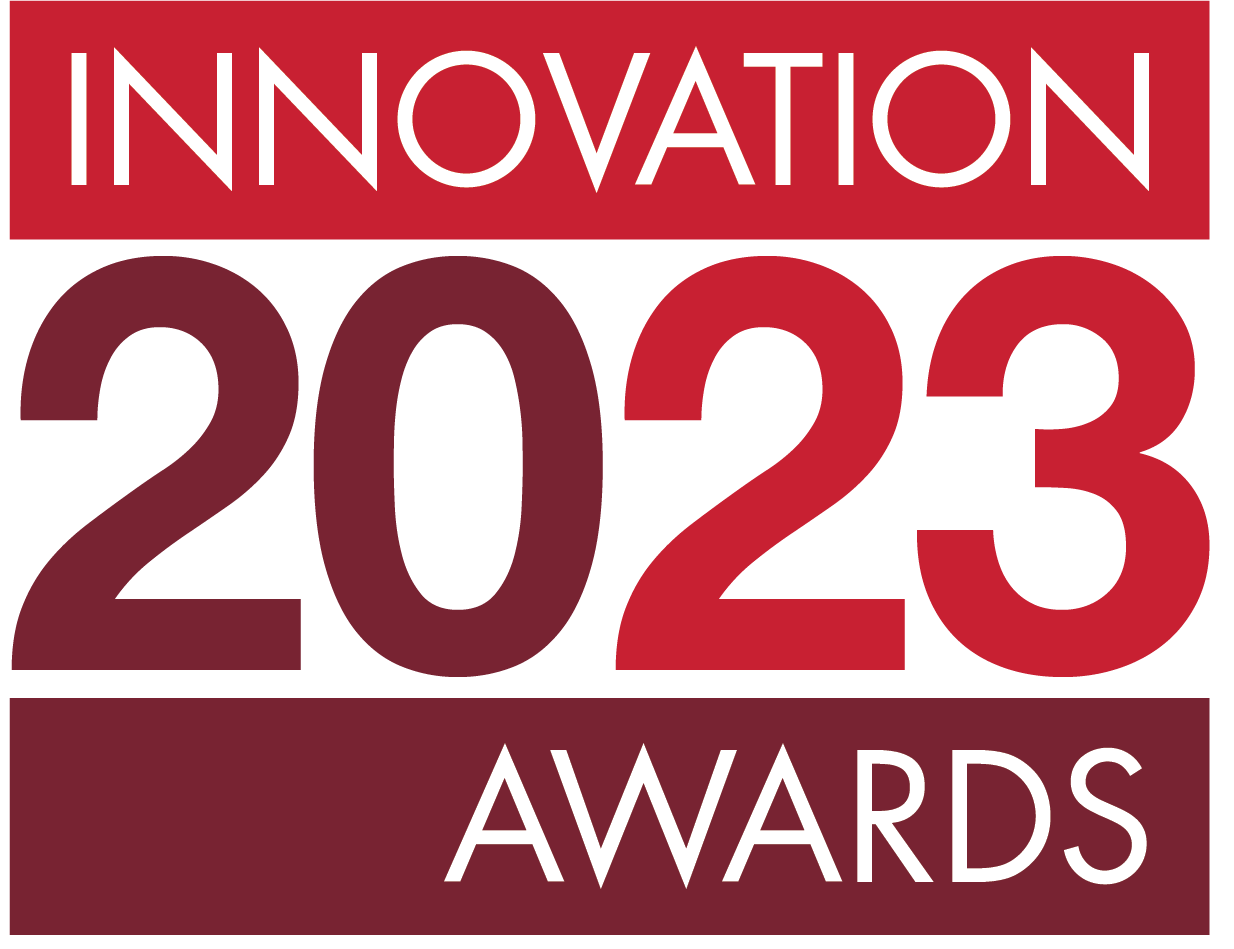 UNeMed's annual Research Innovation Awards Banquet is the culmination of a week of activities that celebrate research and innovation at UNMC and UNO. The awards recognize faculty, students and staff that invented a new technology, licensed an invention or secured intellectual property rights during the previous fiscal year. UNeMed also presents Emerging Inventor, Lifetime Achievement, and Innovator of the Year awards as circumstances dictate. Finally, UNeMed also presents a "Most Promising New Invention" as an annual award. In 2018, the first Startup of the Year award was presented by UNeTech, the University's incubator and accelerator program.
The 2023 Innovation Awards is invitation-only, and will be held at the Hilton Omaha at 5-8 p.m. on Thursday, Nov. 2. You may request an invitation at unemed@unmc.edu or 402-559-2468.

The 2022 Research Innovation Awards Banquet was held at the Hilton Omaha on Thursday, Oct. 13, 2022. Bin Duan, PhD, was named the Emerging Inventor for his work in biomaterials and tissue engineering; Cody Anderson and Song-young Park, PhD, won the Most Promising New Invention award; and Howard Gendelman, MD, and Benson Edagwa, PhD, took home the Startup of the Year award.
Download the 2022 Innovation Awards Program here.

Innovation Awards Demo Day Past Events
Emerging Inventor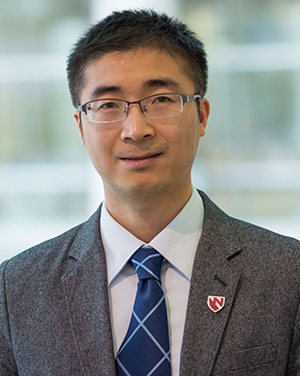 Bin Duan, PhD, was the 2022 Emerging Inventor of the year, in recognition of his inventions in biomaterials and tissue engineering.
Dr. Duan has been an inventor on 13 new inventions submitted over the last five years, including two in the fiscal year ending in 2022. Dr. Duan is an inventor on six pending provisional and non-provisional patent applications.
His work focuses on novel biomaterials and biofabrication techniques—including 3D bioprinting—to enhance the body's own regenerative processes and promote various types of tissue repair and regeneration. He has developed numerous hydrogels and tissue-engineered scaffolds for various clinical applications including bacterial biofilm prevention, localized drug delivery, muscle and nerve regeneration, and postoperative abdominal adhesion prevention.
Dr. Duan's work with UNeMed's 2015 Innovator of the Year, Tammy Kielian, on a 3D printing antibiotic craniotomy scaffold has garnered interest from more than a dozen companies, and is currently patent-pending in the U.S. and Europe.
Dr. Duan's two inventions from 2022 are a novel, 3D-printable bio-ink with research and clinical applications. The other is a 3D-printable, refillable hydrogel drug depot for localized, sustained delivery of therapeutic agents.
Most Promising New Invention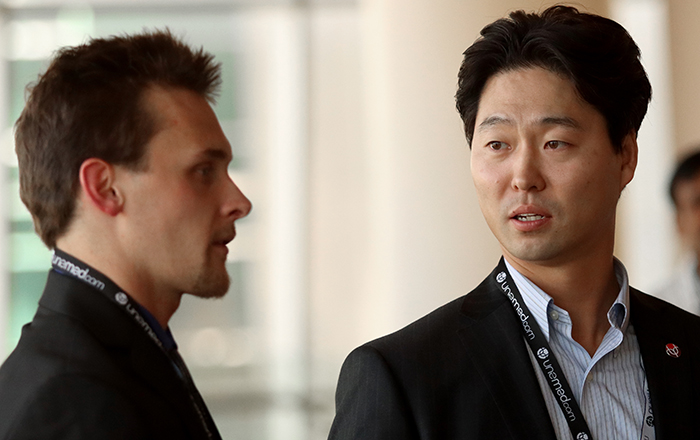 The Most Promising New Invention of 2022 was presented to a pair of inventors from UNO's School of Health & Kinesiology: graduate assistant Cody Anderson and associate professor Song-young Park, PhD.
Their invention, "System for Measuring Blood Pressure in Wearable Electronic Devices," produces an accurate and reliable way for people to track their blood pressure, in real-time, without the need for specialized equipment or training. Smart watch technology makes tracking practical for public use, far beyond the limits of biomedical research laboratories and clinical settings.
Startup of the Year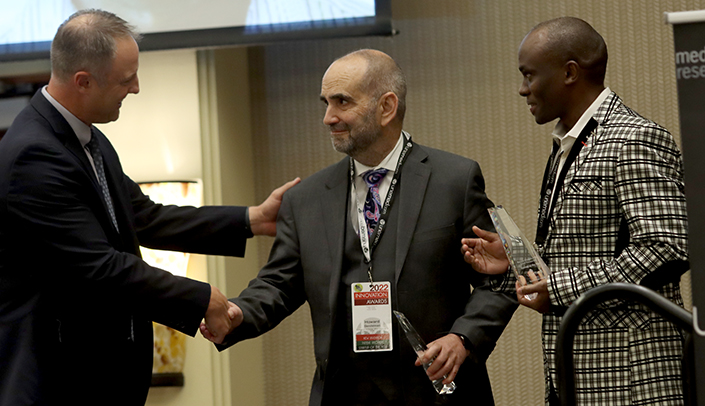 The Startup of the Year award went to Exavir Therapeutics and co-founders Howard Gendelman, MD, and Benson Edagwa, PhD.
Exavir Therapeutics is currently developing ultra-long-acting (ULA) antiretroviral nanomedicines. These nanomedicines enable long-acting slow effective release of antiretroviral therapy over time, potentially allowing for once-every-six-months-and-longer dosing.
Exavir Therapeutics is also developing CRISPR-Cas9-based therapies as a potential cure for HIV infections.
2022 Innovation Awards Program
Award Winners
Special Awards
| | | |
| --- | --- | --- |
| 2022 | Exavir Therapeutics | Startup of the Year |
| 2022 | Bin Duan, PhD | Emerging Inventor |
| 2021 | Ensign Pharmaceutical | Startup of the Year |
| 2021 | Hanjun Wang, MD | Innovator of the Year |
| 2020 | BreezMed | Startup of the Year |
| 2020 | COVID-19 Inventors | Innovators of the Year |
| 2019 | FutureAssure | Startup of the Year |
| 2019 | Benson Edagwa, Ph.D. | Emerging Inventor |
| 2019 | FutureAssure | Startup of the Year |
| 2018 | UNO Biomechanics Department | Innovator of the Year |
| 2018 | Centese, Inc. | Startup of the Year |
| 2017 | Donny Suh, M.D. | Emerging Inventor |
| 2016 | Irving Zucker, Ph.D. | Innovator of the Year |
| 2015 | Tammy Kielian, Ph.D. | Innovator of the Year |
| 2014 | Marius Florescu, M.D. | Emerging Inventor |
| 2013 | Howard Gendelman, M.D. | Innovator of the Year |
| 2012 | Tammy Kielian, Ph.D. | Emerging Inventor |
| 2011 | Jonathan Vennerstrom, Ph.D. | Lifetime Achievement |
| 2010 | Amarnath Natarajan, Ph.D. | Emerging Inventor |
| 2009 | Rodney Markin, M.D., Ph.D. | Lifetime Achievement |
| 2008 | Dong Wang, Ph.D. | Emerging Inventor |
| 2007 | Robert LeVeen, M.D. | Lifetime Achievement |
Most Promising New Invention
2022
Cody Anderson and Song-young Park, Ph.D.
System for Measuring Blood Pressure in Wearable Electronic Devices
2021
Brian Knarr, PhD; Travis Vanderheyden; Russell Buffum
Improved Self-Pacing Treadmill
2020
Joseph McMordie, M.D. and Daniel Sturdell, M.D.
Anterior Cervical Space Spreader
2019
Corey Hopkins, Ph.D.
PDE4B Selective Inhibitors
2018
Catherine Gebhart, Ph.D. and Varun Kehsarwani, Ph.D.
Multiplex assay for rapid detection of HSV1, HSV2, EBV and CNV by qPCR
2017
Jingwei Xie, Ph.D., Mark Carlson, M.D., Shixuan Chen, Ph.D.
Nanofiber Sponges for Hemostasis
2016
Joyce Solheim, Ph.D. and Tatiana Bronich, Ph.D.
Compositions for Modulated Release of Proteins and Methods of Use Thereof
2015
Michael Wadman, M.D., F.A.S.E.P. &
Thang Nguyen, M.S.N., A.P.R.N., F.N.P.-C
Emergency Medicine Care Portfolio:
Wound Irrigation System & Oral
Airway Management
2014
Jason MacTaggart, M.D.
Orthagonal AquaBlade
2013
Keshore Bidasee, Ph.D.
Targeted Glyoxalase-1 Gene Transfer
to Prevent Cardiovascular and End-
Organ Complications in Diabetes
2012
Gregory Oakley, Ph.D
Small Molecule in Vivo Inhibitors of
the N-Terminal Protein Interacting
Domain of RPA1
2011
Babu Padanilam, Ph.D
Novel Target for the Treatment of
Renal Fibrosis
2010
Stephen Bonasera, M.D., Ph.D.
Noninvasive Monitoring of Functional
Behaviors in Ambulatory Human
Populations
2009
Paul Dunman, Ph.D.
Novel Antibiotic Compounds
2008
Guangshun (Gus) Wang, Ph.D.
Anti-HIV Peptides and Methods of
Use Thereof
2008
Janina Baranowska-Kortylewicz, Ph.D.
Sex Hormone Binding Globulin: New
Target for Cancer Therapy