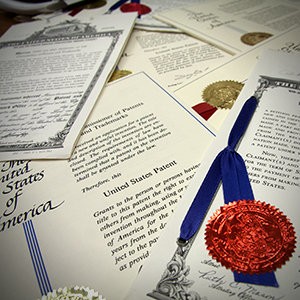 In a pair of reports prepared for the House Judiciary committee, the Government Accountability Office looked for solutions to a few problems with U.S. intellectual property law. The end result was a mixed bag of proposals that varied between the elegant and the bizarre.
Both reports address growing concerns among inventors, investors and businesses about resolving disputes over patent infringement of validity. More patents are issued every year and, in the opinion of the GAO, those patents are of poorer quality. The GAO presents a trend that it says will lead to more patent disputes.
In the GAO's 16-479 report—"Intellectual Property: Patent Office should strengthen search capabilities and better monitor examiner's work"—those concerns are addressed practically. By recommending more engaged management of examiner's searches and improved access to electronic databases, the GAO's recommendations will improve how patents are examined.
For example, when examiners search for prior art they largely rely on databases of existing patents and published patent applications. The GAO recommends expanding examiner access to non-patent literature such as academic articles, trade publications and other technical papers. Expanding the pool of prior art will put new burdens on inventors, but it will also make patent examination more rigorous, which will address the stated concerns.
On the other hand, the GAO stands on shaky ground with its other report, 16-490—"Intellectual Property: Patent Office should define quality, reassess incentives, and improve quality"—where it recommends that the USPTO come up with a consistent definition of patent quality, and build processes to ensure that any issued patent meets that level of quality. The problem with that is patent quality differs enormously between sectors.
Biotechnology investors want broad and robust patents to protect huge investments in new drugs and treatments. Computer science companies want narrow patents to avoid risk of lawsuits from non-practicing entities. The GAO is critical of the USPTO's definition of patent quality, which largely re-states U.S. Patent Law. GAO criticizes it as inconsistent and difficult to articulate.
To address inconsistency and lack of clarity, the GAO recommends that applicants submit a required glossary of definitions and a chart explaining exactly what the inventor claims. A definition and claim chart, however, can still be written ambiguously. Patent claims are supposed to put a finger on the exact nature of the invention in "this, not that" language. If a claim fails to do that, a glossary and claim chart will only provide a new venue to confuse the issue.
Together, the GAO's intellectual property reports show how to make useful calls for reform. The GAO identifies tools examiners need to do their jobs better. There are concrete recommendations informed by interviews with patent examiners that will make real progress towards addressing the issue of uncertainty around patent infringement and validity. Better patent searches will produce better examinations and better patents.
The recommendation to define quality, however, is predicated on a standard that it never articulates. The GAO identifies shortcomings in the USPTO's assessment of patent quality, but never creates a better standard.  Instead, the GAO suggests the way to make patents clearer is to make them longer.
The problems identified by the GAO are very real, but the best solutions will help the USPTO do better in an already difficult job; and not create a new set of standards to further complicate how this nation protects intellectual property.