by Charlie Litton, UNeMed
The small office where Jack Mayfield churned out agreements and licensing contracts at near prolific rates remains dark today.
Jack fell from an apparent heart attack Tuesday. By Friday the 63-year-old was gone.
Jack joined UNMC in 2012, working as a contracts specialist in the technology transfer office, UNeMed. Any researcher, student, staff or faculty who ever needed a quick contract drawn up to share materials or protect confidentiality, probably worked with Jack.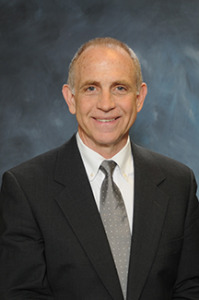 But to ask anyone who worked with him, few mention his chops as a lawyer. In fact his unequaled production rarely even rates a mention. More often we use words like "mentor" and "teacher" and "friend." And of course we talk about his passions: Photography and cycling, pursuits he chased with vigor and vitality.
Jack was perhaps most visible as a regular fixture during UNeMed's Innovation Week, relentlessly snapping photos of anyone and everyone who stood still long enough. Long before joining UNeMed, Jack ran a successful photography business in Tennessee, and he was always willing to lend his skills whenever asked.
I knew Jack best as photographer, because that's a part of what I do.
In the most basic terms photography is about light. It's about capturing and preserving the light of a moment. As simple as it sounds, understanding what needs to be done to capture light can be intensely complicated. Particularly in the days of celluloid, when Jack was firing at top speed as the "Pictureman."
Capturing the light is in many ways easier now with the instant feedback that digital provides, but the basic principle remains the same. Whether it's lining up silver iodide crystals or ones and zeroes: Capture the light, preserve the moment.
I would like to know how many moments in time he captured, shooting countless rolls of film at graduations, parties and who knows what else. How many of those are now cherished memories for the smiling faces he popped with a flash and shutter? How many scrapbooks, picture frames and even forgotten shoe boxes in attic spaces are populated with those time capsules he created?
He gave each of those people some small measure of immortality, and in so doing achieved it for himself. I'm grateful that he shared with me some of how he did that.But no part of Jack was larger than his enthusiasm for cycling. A member of an Omaha bike club, the Dundee Chain Gang, Jack logged somewhere on the order of 9,000 miles in 2013. For the record, if you wanted to drive from New York to L.A., you'd log about 2,700 miles. From Omaha, that 9,000 miles would get you to somewhere between India and Inner Mongolia.
After every long weekend of even longer rides—marathons, really—Jack would recount the exhausting trips with glee. And he had photos too. The new pictures of Jack and his rider-buddies—beaming under their bike helmets in all their spandex glory—would find a special place on his bulletin board. Some of the pictures are a little dog-eared and ever-so-slightly faded from the morning sun that creeps into his east-facing office.
His office is dark now, but those happy pictures are still there—taken in some far off place where the hills were steep climbs, but the glide down to the finish must have been worth every exhausting pump and kick.
Visitation is Tuesday, Nov. 4, 6-8 p.m. at Heafey-Heafey-Hoffmann-Dworak & Cutler, 7805 West Center Road, Omaha, Neb.. Funeral services are Wednesday, Nov. 5, at 10:30 a.m. at Christ Lutheran Church in Louisville, Neb.