by Gary L. Madsen, UNeMed | July 2, 2013
It's been a full year since I began work as the entrepreneur in residence for UNeMed Corporation.   As I look back over the year, I think there are important lessons that others can learn from, especially if you or your organization is about to embark on a similar adventure.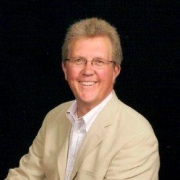 After spending the last 30 years entirely in the private sector, I was curious: Will my first foray into academia be a success? Can I successfully achieve important goals in this environment?
I hoped that I could fashion the position in a way that would meet the needs of the University and my career desires at the same time. Was this even possible?
The position is structured as a consulting arrangement that pays for about half of my time, which allows me to focus on my other responsibilities such as other consulting opportunities, selling our home in Madison and fixing up a house in Omaha.  UNeMed president Michael Dixon and I agreed upon a set of goals for year one, with a primary focus on identifying a solid technology patented by UNMC that would make a good foundation for a biotech startup company, starting the company and leading the effort to make it a success.  My other goals are centered on helping other UNeMed startup biotech companies, working to improve UNeMed's licensing processes, and helping EIRs at other facilities around the state.
It is difficult to come into an organization like UNeMed and learn all the procedures and technologies that are important for the organization.  However, I immediately noticed and felt comfortable with their general technology review process and the types of documents they work with.  I have worked in business development like this in several other companies, so I feel that I know the ropes pretty well.  However, the unusual part was all of the medical terms and jargon that are used in this work, so it took a long time to understand some of the technologies.  In addition, every organization has its own set of acronyms and phrases that are foreign to newcomers, so communication in the early days was difficult.  Gradually, I started to learn the ropes and understood better what was going on.   I also met a steady stream of important contacts, supplied by Dr. Dixon who would help me do my job down the road.  I quickly discovered again just how nice and helpful the people of Nebraska are, and how similar the work in academia and industry really is.
As I met more of the faculty, I became involved with several startup efforts that were already underway, being rejuvenated or just beginning.  I love having conversations with budding entrepreneurs who have previously focused only on academic pursuits.  These are world-class researchers who want to learn and understand new areas.  Some of my favorite discussions over the last year were with researchers like Sam Sanderson, Dong Wang, Vinod Labhasetwar, Joe Vetro and Greg Gordon.  I'm amazed by their willingness to take a chance on commercializing their technologies and do everything possible to get viable products to the market.  With serious entrepreneurs like these folks (and many others), I think the future of biotechnology in Nebraska is bright.  To be successful, Nebraska needs to have some major success stories that will attract other entrepreneurs who have a path to follow.
In April of 2013, Vinod Labhasetwar and I founded a nanoparticle drug delivery company, ProTransit Nanotherapy, LLC.  We licensed the technology from UNeMed and will test our prototype product this summer at the Cleveland Clinic under a sponsored research agreement.   I've discovered, to my great delight, that there is a flourishing and expanding nanomedicine group at UNMC, so I'm trying to tap into their expertise anywhere that I can
So as it turns out, I successfully reached my primary goals as an EIR.  I'm pleased to report that I recently signed up for another year with UNeMed and continue to be committed to helping anyone I can who is interested in a biotech startup company in Nebraska. Even our grand-parenting goals were met when our grandson, Cole, was born last September right here in Omaha….