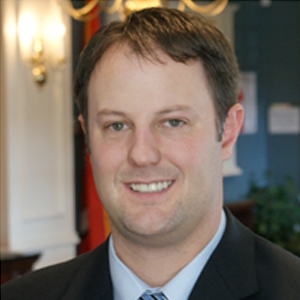 OMAHA, Neb. (Sept. 15, 2009)—Michael Dixon, Ph.D., president of UNeMed, has been named to Leadership Omaha's 32nd class.
The community leadership-training program, sponsored by the Greater Omaha Chamber Foundation, is designed to motivate individuals to develop a sense of community trusteeship.
The 10-month program, which includes monthly full-day seminars on various topics, encourages participants to assume leadership roles in community affairs and develop awareness of the Omaha community.
Dr. Dixon, who has been UNeMed president since April and served as the corporation's director of intellectual property, continues UNMC's representation in the Leadership Omaha program.
Many UNMC employees have participated in the program in the past including:
Bob Bartee, vice chancellor for external affairs;
Kyle Meyer, Ph.D., associate dean for the School of Allied Health Professions;
John Adams, Ph.D., assistant vice chancellor for budget and strategic planning;
Keith Swarts, director of business services; and
Renee Fry, J.D., director of UNMC Public Relations.