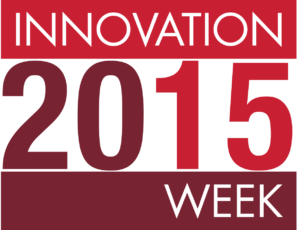 A panel of professionals from different scientific career fields will discuss their paths and other options available to graduate students during a public discussion in the Durham Research Center auditorium Monday, Oct. 19, at 2-3 p.m.
Panelists will describe their career field, the path they took to get there, and offer advice. Students are encouraged to participate with questions for the panel.
Panelists include Austin Jelick, Ph.D., the product manager for Cyagen Bioscience in Santa Clara, Calif.; Michelle Eggen, senior medical writer at Boehringer Ingelheim Pharmaceuticals; Lisa Bilek, Ph.D., medical science liaison at Genzyme; and Tyler Martin, M.D., CEO at Adjuvance Technologies Inc.
Admission to the discussion is free and open to all.
Those interested in alternate careers in the scientific fields are also encouraged to attend "Surviving Your Stupid, Stupid Decision to Go To Grad School," hosted by Adam Ruben in the DRC auditorium on Wednesday, Oct. 21.
Attendees at any UNeMed-sponsored Innovation Week event will also can also register to win a new iPad. Attendees are encouraged to attend other Innovation Week events to register again to increase their chances of winning. The drawing for the iPad will be held during the UNMC Research Innovation Awards Ceremony and Reception on Thursday, Oct. 22, at 4 p.m. The winner must be present to win.
For more information on all 2015 Innovation Week events, go to https://www.unemed.com/innovation-week.