OMAHA, Neb. (Oct. 25, 2018)—Innovation Week continues tonight with the 12th Annual Research Innovation Awards Banquet at 5 p.m. in Michael F. Sorrell Center.
The event is invitation-only.
The awards honor all UNMC and UNO students, faculty and staff who disclosed a new invention, received a U.S. patent or were a contributor on a licensed technology. UNeMed will also announce the 2018 Innovator of the Year and the Most Promising New Invention of 2018.
UNeTech, the university's incubator and accelerator program will also announce its first-ever "Startup of the Year."
On Monday, UNeMed hosted a Kick-Off event, and two more Innovation Week events still remain. Both are free and open to all.
First, Prabhavathi Fernandes, Ph.D., will present a seminar entitled "Moving into the pharmaceutical industry—Can the dark side be bright for you?" A 35-year veteran of the pharmaceutical industry, Dr. Fernandes is expected to discuss alternate careers science in a one-hour presentation in the Durham Research Center I auditorium, beginning at 2 p.m.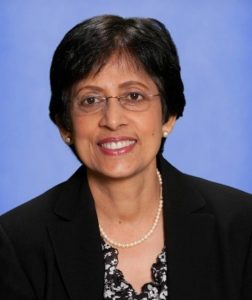 Finally, Innovation Week concludes later that evening with the Invent-A-Thon at 5 p.m. in room 1005 in the Michael F. Sorrell Center. The Invent-A-Thon is a judged competition among teams of local high school students who will be tasked in a week-long event to solve an actual healthcare problem using 3D printing and design. Teams will pitch their ideas and 3D-printed prototypes in final presentations, followed by a short reception.
Innovation Week is a series of events hosted by UNeMed to celebrate and honor the innovations and discoveries at UNMC and UNO each year.
Learn more about all Innovation Week events at https://www.unemed.com/innovation-week.