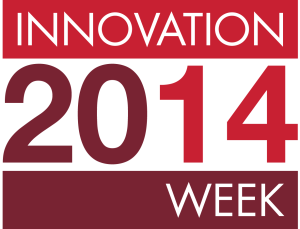 OMAHA, Neb. (Oct. 13, 2014)—The eighth annual Innovation Week kicks off Monday, Oct. 20, and will celebrate and recognize the world-class research and discovery at the University of Nebraska Medical Center.
Hosted by UNMC's technology transfer office, UNeMed Corporation, Innovation Week begins with an open house 9 a.m. Monday, and culminates with the UNMC Research Innovation Awards Ceremony and Reception Thursday evening, which will include a drawing for a free iPad.
Innovation Week will also feature a seminar about industry-academia collaboration from Taisho Pharmaceutical's deputy general manager, Toru Seo, Ph.D. Innovation week will also see the return of UNMC Technology Demo, and UNeMed will host for the first time a scavenger hunt.
All events are free and open to the public, but the iPad drawing is for UNMC faculty, students and staff only. They may register for the drawing by attending any Innovation Week event.
Demonstration Day will feature six technologies that were invented and developed at UNMC. The innovations are either the basis for a new startup company or are partnered with industrial collaborators for further development. Representatives will present 10-minute demonstrations intended for a general public. Short Q&A sessions will follow each presentation.
Demonstration Day is planned for Tuesday, Oct. 21, beginning at 3 p.m. in the auditorium of UNMC's Durham Research Center, and will conclude with a short reception with food and drinks. Seats may be reserved at https://unmcdemoday14.eventbrite.com.

Also on Tuesday, Oct. 21, Toru Seo will present a seminar about building better collaborations between academia and industrial partners. That talk will be held in room 1004 of DRC I, beginning at 10 a.m. A light snack will be provided.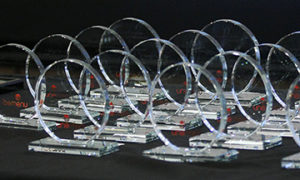 Innovation Week concludes on Thursday, Oct. 23, with the UNMC Research Innovation Awards Ceremony and Reception. The ceremony will recognize all the UNMC scientists over the previous year who were issued a new patent, licensed a technology, or developed a new invention. UNeMed will also present special awards for the "Most Promising New Invention of 2014" and the "2014 Emerging Inventor."
Seats for the Innovation Awards may be reserved at https://iw2014.eventbrite.com.
Monday's open house is a chance to meet UNeMed staffers, learn about the innovation process, and pick up free T-shirts, pens, notepads, and beverages provided by Jo-On-The-Go.
More details about the scavenger hunt will be available soon, and announced through UNeMed's Facebook page and Twitter feed.
All events will be held at the Durham Research Center on the west end of the UNMC campus, about one block north of Emilie and South 45th Streets.
More information about Innovation Week will available on UNeMed's website at https://www.unemed.com/innovation-week.