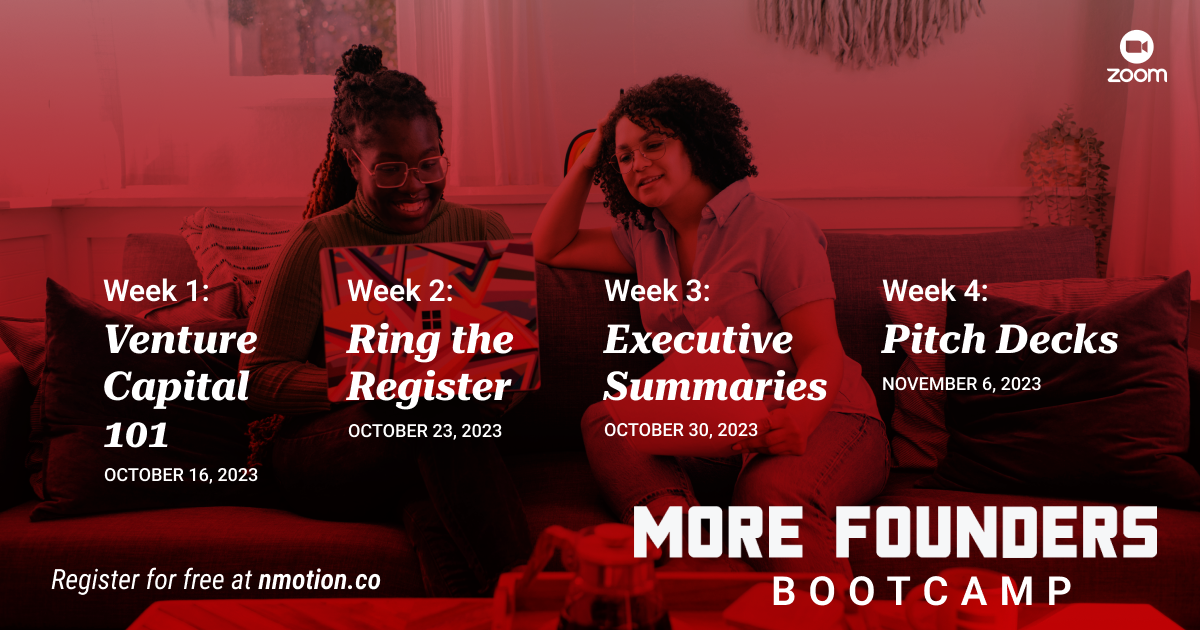 OMAHA, Nebraska (September 29, 2023)—NMotion powered by gener8tor is working with Nebraska Angels, Invest Nebraska, The Combine, Scott Technology Center, and Nelnet to launch a free, virtual series for startup founders and people thinking about launching a startup.
The More Founders Bootcamp series will launch Oct. 16 via Zoom, and will run the next several weeks. Planned discussions will run about 30 minutes, beginning at noon, and will include "Venture Capital 101" on Oct. 16, "Ring the Register" on Oct. 23, "Executive Summaries" on Oct. 30 and "Pitch Decks" on Nov. 6.
Register for free at www.nmotion.co/freebootcamp.
The seminars are expected to answer the following questions for all entrepreneurial minded attendees:
What does it take to launch a high-growth startup?
What is venture capital and is it right for you?
How do you ring the register with customers?
Why are executive summaries and pitch decks so darn important but often overlooked?