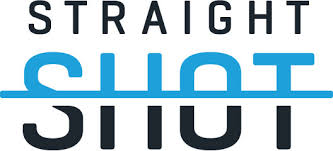 OMAHA, Neb. (June 6, 2016)—UNeMed expanded its approach to commercializing its portfolio of inventions and innovations, announcing today a deeper relationship with Straight Shot, an Omaha accelerator focused on helping technology startups.
For the first time, a UNeMed technologies will run through Straight Shot's rigorous 90-day program, beginning with the kickoff event on June 9.
The technology is a concussion detection platform developed at the University of Nebraska at Omaha's world-class biomechanics lab. The inventor, Nick Stergiou, Ph.D., developed a remarkable device that can measure the almost imperceptible adjustments in a persons' standing balance. Those adjustments look different when that same person then suffers a brain injury, such as a concussion.
UNeMed Business Development Manager Joe Runge used the technology to build a new startup, MotoMetrix.
"What makes the technology exciting is that it can do more than detect a concussion," Runge said. "It can also establish when someone is recovered from a concussion, which makes it safe for them to return to play."
Straight Shot connected MotoMetrix with an entrepreneur, Preston Badeer, who will run the new company as its CEO while taking advantage of the intensive accelerator program this summer. Part of the program will involve developing the business model for the company, identifying its customers, how to reach them, and then how to market and sell concussion detection services to those customers.
If successful, the company could then expand to than just detecting concussions, but a much wider range of neurologic disorders, which could include early detection of Parkinson's.
"One of the more impressive things about Dr. Stergiou's work is that his approach to these big problems involves finding really big answers," Runge said. "Motometrix is a compelling business because it can focus on sports medicine immediately, and then expand into traumatic brain injury and other neural disorders."
MotoMetrix will get its first public airing when Straight Shot introduces the class of 2016—a collection of eight new startups rooted in the Midwest—during its kickoff event on June 9, 6-7:30 p.m., on the seventh floor of The Exchange building in downtown Omaha. Registration for free tickets to that event is available through EventBrite.
UNeMed hopes this is just the first of many University of Nebraska technologies and startups to enter the Straight Shots program, Runge said.
"I consider it a personal failure that we didn't have something in the program every year," he said of Straight Shot, which is entering its fourth year. "It's a relationship that we have been seeking for a long time. We have the kind of new technologies that the marketplace needs, and they find and support the entrepreneurs that can partner with our faculty to take new technology to the marketplace."