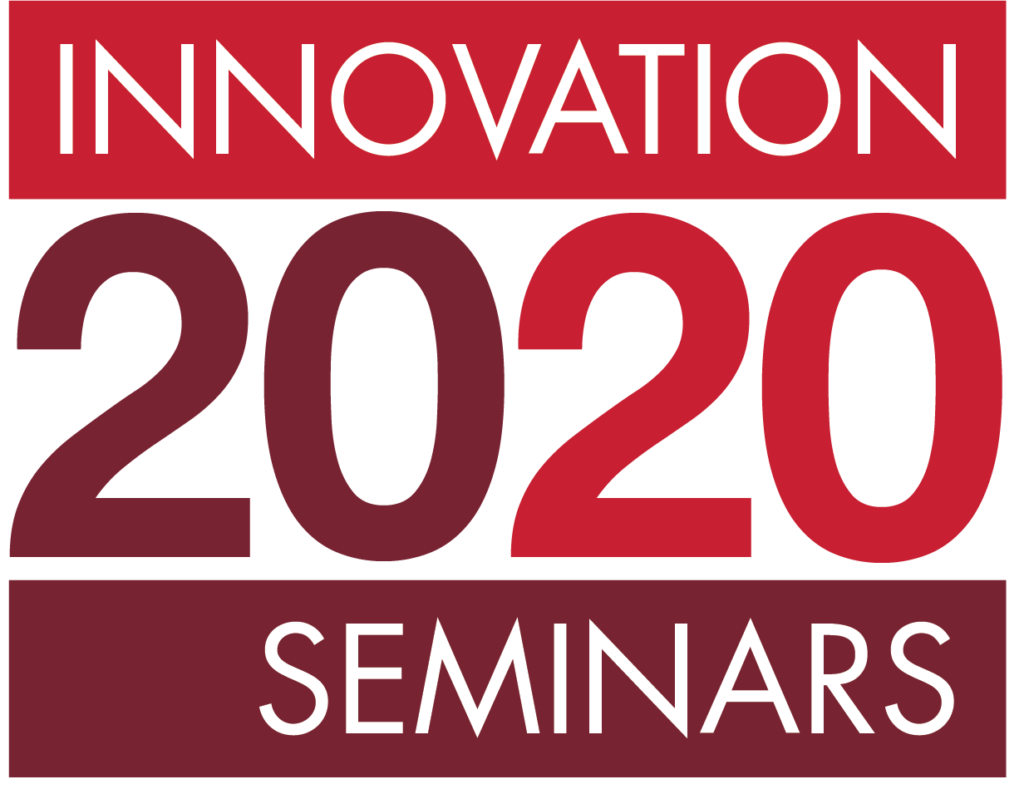 OMAHA, Nebraska (Oct. 20, 2020)—A panel discussion that details the ins and outs of SBIR/STTR grant funding will be free and open to everyone as a part of Innovation Week on Monday, Oct. 26.
Planned as a Zoom event over the lunch hour, an expert panel will examine the merits of the Small Business Innovation Research and Small Business Technology Transfer grant programs. SBIR grants help small businesses and startups support additional research and development on projects with commercial potential, while STTR grants help commercial and nonprofit research institutions bring their collaborations to market. For university researchers, SBIR/STTR funding could help support things like prototyping, software development, additional experiments or proof of concept testing.
Sponsored by UNeMed, the technology transfer and commercialization office for UNMC and UNO, the seminar is scheduled to begin at noon on Monday. The hour-long panel can be viewed at https://bit.ly/iWEEK20SBIR.
Planned panelists include UNeMed's Joe Runge, BBCetc's Beck Aistrup, UNO's Christine Cutucache, Proven Ventures' Nathan Preheim and the Nebraska Business Development Center's Josh Nichol-Caddy.
Joe Runge is the associate director of the UNeTech Institute, an incubator/accelerator focused on startups with ties to the University of Nebraska. Runge also serves on the SBIR/STTR advisory panel for the Nebraska Business Development Center and is a recipient a Ewing Marian Kauffman Foundation Heartland Challenge grant to expand SBIR/STTR utilization in the heartland region.
Beck Aistrup joined BBC Entrepreneurial Training & Consulting in 2012 and advanced to a managing partner and co-owner in 2016. She is a well-known SBIR/STTR program expert, regularly speaking at national conferences and frequently serving on proposal review panels for NSF, DOE and USDA. She conducts SBIR/STTR-related training for BBCetc clients throughout the U.S. and consults one-on-one with companies on proposal development, offering special expertise in the DoD, NIH, NASA and DHS programs.
Christine Cutucache, Ph.D., is the Haddix Community Chair of Science, an Associate Professor of Biology and the Director of the UNO STEM TRAIL Center at the University of Nebraska at Omaha. A tumor immunologist turned science educator, Dr. Cutucache has secured $10.9 million in extramural funding, has published 34 peer-reviewed articles on her research, and was selected as a 2020 Fulbright Scholar.
Nathan Preheim is the founder of Proven Ventures, a pre-seed venture debt fund designed to catalyze and capitalize high-growth companies based in Nebraska. Preheim's entrepreneurial approach helped create The Startup Collaborative. He also co-founded MindMixer, a civic engagement startup that quickly scaled from zero customers to nearly 1,000 in just two years.
Josh Nichol-Caddy oversees the Federal and State Technology (FAST) Partnership Program for the state of Nebraska. The goal of this program is to increase the number of SBIR/STTR proposals and awards—and prepare awardees for commercialization success—through outreach, financial support, technical assistance and mentoring.
Four more events are planned for Innovation Week, culminating with the Innovation Awards ceremony at noon on Thursday, Oct. 29.
The awards will be held via Zoom, and will honor all UNMC and UNO faculty, students and staff who submitted a new invention, were awarded a U.S. Patent or had a technology licensed during the 2020 fiscal year. UNeMed will also name the year's Most Promising New Invention and will announce the "Innovator of the Year."
The Awards ceremony can be viewed via Zoom at https://bit.ly/iWEEK20awards.
Earlier in the week, UNeMed and Innovation Week will also offer a panel discussion that will focus on local web and app development resources. That panel begins at noon on Tuesday, Oct. 27 at https://bit.ly/iWEEK20WebDev.
Also on Tuesday is a seminar that will focus on Nebraska women in STEM fields, sponsored by Nebraska BIO. UNO's Christine Cutucache, PhD, will present, "Leadership and Mentorship in STEM: The Critical Need and Action Plan" at 10:30-11:45 a.m. That event is free for students, but $25 for non-students. Registration is required: https://bit.ly/2020NebSTEM.
The remaining Innovation Week event is another panel discussion, this one covering local prototyping and manufacturing options on Wednesday, Oct. 28 at noon. Open and free to all, that panel discussion can be viewed via Zoom at https://bit.ly/iWEEK20protopanel.
More information about Innovation Week and the Innovation Awards can be found at unemed.com/innovation-week.