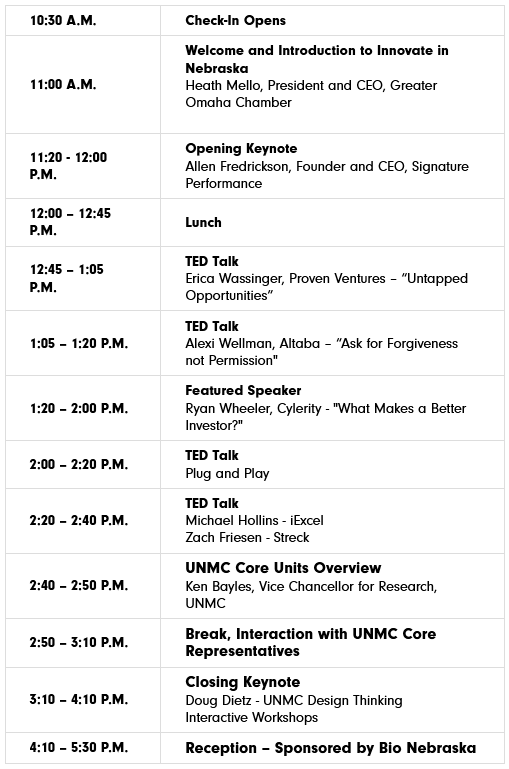 LA VISTA, Nebraska (September 28, 2023)—There is still time to register for Innovate Nebraska, a day-long conference filled with TED Talk style presentations and key note speakers.
All speakers will focus on Nebraska's s thriving ecosystem of MedTech innovation. Hear about the successes of other MedTech companies, the perspective of venture capitalists, and strategies for strengthening the existing MedTech sector in Nebraska.
Innovate Nebraska, sponsored in part by UNeMed, is set for Tuesday, October 3, at 10:30 a.m. until 5:30 p.m., at the Embassy Suites in La Vista, Nebraska.
Registration is $25, but free for UNMC associates. (Contact Charlie Litton at UNeMed for the discount code.). Registration closes Friday, and includes lunch and an afternoon networking reception.
Discover the remarkable opportunities and resources that set Nebraska apart in the world of medical technology.
To register and learn more about the planned speakers: https://www.bionebraska.org/2023-innovate-nebraska/.