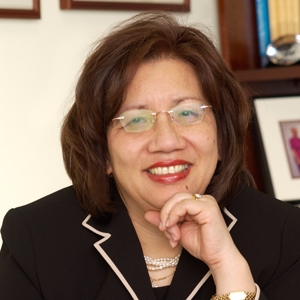 OMAHA, Neb. (July 15, 2009)—Belinda Seto, Ph.D., deputy director of the National Institute of Biomedical Imaging and Bioengineering (NIBIB), will present "Funding Opportunities" on Monday, July 27 at noon in the Durham Research Center Auditorium.
UNeMed, the technology transfer leader for UNMC, will sponsor the event.
NIBIB is the principal institute at the National Institute of Health with the primary mission of funding and conducting research and training that bridge the physical and life sciences.
Its research portfolio is broadly inclusive of the development of medical technologies and their applications in clinical settings. With a budget of $308 million in fiscal year 2009, the NIBIB has invested strategically in technologies to improve early diagnosis of diseases, treatment at the point of care when patients are diagnosed and molecular imaging to monitor treatment efficacy.
Technologies include:
* Nanotechnology;
* Regenerative medicine/tissue engineering;
* Imaging modalities (such as MRI, PET, US, CT, and combined modalities); and
* medical informatics.
With the recent infusion of funds from the American Reinvestment and Recovery Act, the NIBIB has successfully developed special funding priorities to meet President Obama's economy stimulation goals.
Dr. Seto will be on campus to review some of the summer activities NIBIB co-funds with the National Center for Research Resources. UNMC Science Education Partnership Award (SEPA) is a program geared to increase the appreciation for science in schools on six American Indian reservations in Nebraska and South Dakota.
"We are honored to have had a recent visit from Dr. Tony Beck, program officer from the National Center for Research Resources, and now from Dr. Seto who's institute co-funds our program," said Maurice Godfrey, Ph.D., associate professor of pediatrics and principal investigator of the UNMC SEPA program. "Dr. Seto will be able to see the excitement that science generates in these kids from reservation communities."
Prior to joining the NIBIB, Dr. Seto was the Acting Deputy Director for Extramural Research at the NIH.
Dr. Seto has a wealth of experience in the health policy arena, particularly AIDS policies and has directed minority health programs in the areas of infant mortality and behavioral interventions research.
Lunch will be served on a first come first serve basis beginning at 11:45 a.m. and is open to all faculty, researchers, graduate students and post docs.