Description
Track the journey from bench to bedside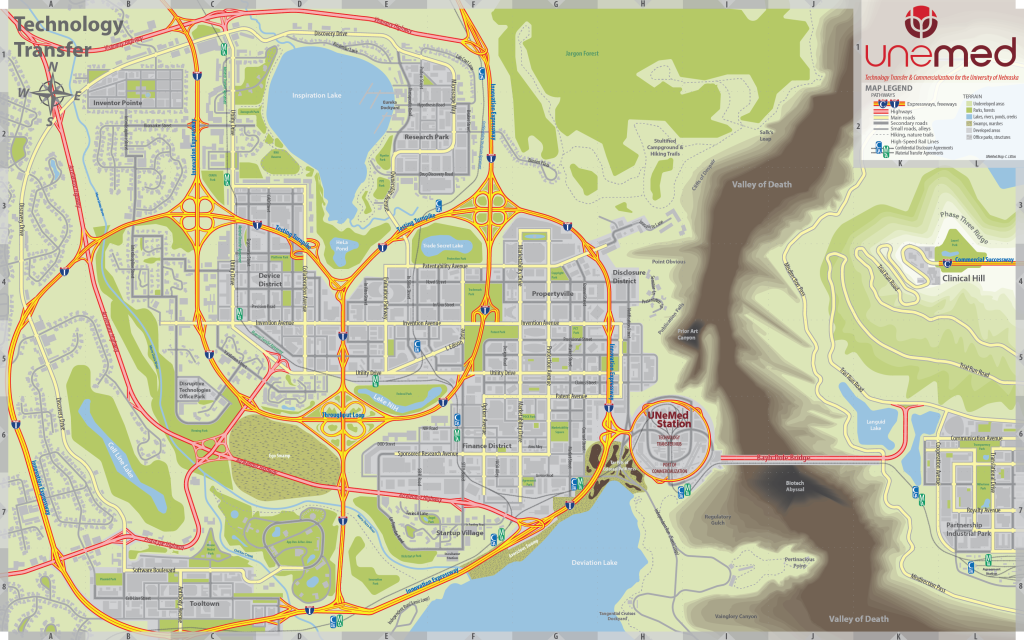 Unique map created at UNeMed is clever look at the world of technology transfer and commercialization—particularly in biomedical applications.

Travel the "Innovation Expressway," cross the "Valley of Death," and cruise the "Commercial Successway" on "Clinical Hill." Can be customized.

Full-sized maps are about 32 inches X 20 inches.

Maps are printed to order. Prices will vary depending on customizations, and printing/framing options.