by Agnes Lenagh, UNeMed | July 18, 2012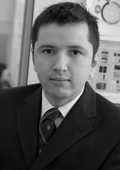 Many researchers are drawn to the biomedical field by the dream of improving people's lives. While biomedical research alone may be a career path of choice for some, others take their findings to a whole new level.
Zagit Gaymalov, Ph.D., clearly falls into the latter group. "When I was a graduate student, I often wasn't satisfied with the answers my research provided. [Many times] there's a big gap between experimental outcome and clinical efficacy of [new] drugs. I imagined research we did in the Center For Drug Delivery and Nanomedicine (CNND) [could] become a real product."
Fortunately, his Ph.D. advisor at the time, UNMC faculty member Dr. Alexander "Sasha" Kabanov shared Zagit's passion for translational research. Together they decided to select technologies that showed best the translational potential and work on taking them to the market through a newly-created start-up company,NeuroNano Pharma. NeuroNano's leading technology, PluroMAC, is the basis of a drug LeptiPOL formulated for intranasal administration to treat obesity. Several other technologies are also in development to address diseases like Alzheimer's and Parkinson's, as well as stroke.
UNeMed has also played an important role in NeuroNano's formation. Drs. Gaymalov and Kabanov approached UNeMed with the idea for the biotech startup and the parties have recently entered into negotiations for licensing agreement including the PluroMAC technology. This is important, because, although Dr. Kabanov was an inventor in all the technologies that the NeuroNano selected for development, the Board of Regents of the University of Nebraska is assigned all patent rights for technologies developed by UNMC faculty. Thus, NeuroNano had to license the rights to make, use, sell, offer for sale, and import patented technologies from the university.
Today, Dr. Gaymalov is a recent graduate of the College of Pharmacy Department of Pharmaceutical Sciences and the chief executive officer (CEO) of this new startup company called NeuroNano Pharma (As a side note, we recommend reading a post by Tara Hunt to better understand what a CEO of a start-up company really does.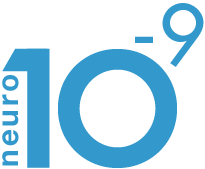 While LeptiPOL is still in early preclinical trials to test its potential to lower food intakeand body fat, Dr. Gaymalov is raising funds and spreading the word about his company. His participation in competitions such as the LES Business Plan Competition, which NeuroNano attended earlier this spring, helps with both.
Early stage fund raising is always a great challenge for startups (we will be covering the challenges of early-stage fundraising, often referred to as "valley of death", in a later post). NeuroNano is currently seeking up to $13M to advance LeptiPOL to Phase II clinical trials. Partnership with a large pharmaceutical company will then be necessary to further continue and complete development of the drug candidate. Patience will also be needed, as the time required to complete drug development is currently expected to be around 15 years.
None of this would be possible without the continued passion and dedication of the founders and management team. Drs. Kabanov and Gaymalov understand that the path to success will not be easy, but the fact that over 30% of people in the US are obese is what fuels their passion – this is their opportunity to make people's lives better.