by Charlie Litton, UNeMed | Jan. 14, 2019
It's been a while since we tried casting our gaze forward, looking ahead to what might lie in wait for UNeMed this year. Here's a short list of things we hope to talk about a whole lot more before we close the books on 2019:
FDA clears the way
Nothing is final, and we're not one to count any unhatched chickens, but we're thisclose to clearing the last FDA hurdles on a few medical devices. Before the year is out, we might announce three new, market-ready devices. A new hemodialysis catheter is wrapping up a final study; a revolutionary laparoscopic tool is nearing the end of its prototyping phase; and an elegant one-handed syringe design for delicate procedures is almost ready for manufacture.
UNeMed and the Big O
UNeMed is expanding its ongoing collaboration with the Omaha Chamber of Commerce's Startup Collaborative. Fueled by a small grant from UNeMed, the Startup Collaborative will provide entrepreneurial expertise and leadership to University-based innovations that are suitable candidates as a startup company. This program is just getting started but has massive potential for building jobs and growing the local economy.
COPD licensing deal is in the mail, again
A few years ago, we listed a technology on the verge of a licensing deal. That deal fell apart at the last minute, which sometimes happens in this line of work. But the technology is solid, and a new licensing deal is in the works. The device is a chronic obstructive pulmonary disease (COPD) detector, and is believed to be the first to detect the earliest signs of an exacerbation long before it happens. An exacerbation is a sudden flare-up of sometimes-fatal symptoms that speed up COPD's destruction of lung tissue.
New and improved UNeTech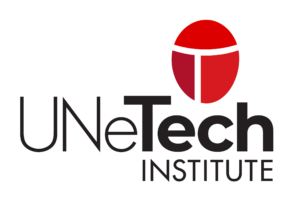 The University of Nebraska's first innovation and startup incubator, UNeTech, was such a clear success that plans are already underway to expand the program. Thanks in part to a $250,000 donation and additional grant funding, the program will expand its scope beyond just University innovation and help foster other fledgling startups in the state.
A phish
t h i s

big

Another big announcement that still needs a little more time in the oven involves a collaboration between a major Omaha corporation and the University of Nebraska at Omaha's Information Services and Technology department. The project involves a novel approach to emails that try luring people into providing sensitive information such bank account or social security numbers—commonly referred to as phishing schemes. UNO's anti-phishing software is currently in beta-testing and expected to be a publicly-available product by the end of 2019.