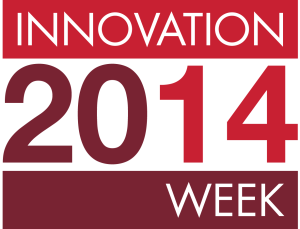 OMAHA, Neb. (Oct. 2, 2014)—UNeMed Corporation announced today plans for Innovation Week 2014, an annual event that celebrates innovation and discovery at the University of Nebraska Medical Center.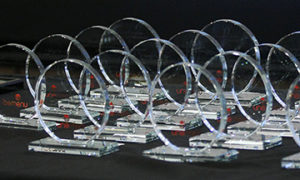 UNeMed, the technology transfer office for UNMC, is hosting the weeklong series of events, which kicks of with an open house on Monday, Oct. 20. Innovation Week culminates with the Innovation Awards on Thursday, Oct. 23 at 4 p.m. in the Durham Research Center I auditorium. Awards will be presented to UNMC researchers, faculty, staff and students who developed a new invention, secured a patent, or signed a licensing agreement for an invention.
This year UNeMed will also present two special awards honoring the "2014 Emerging Inventor" and the "Most Promising New Invention." There will also be a drawing where one person will win a free iPad.
The Innovation Awards are open to anyone who wishes to attend, but they must first register at https://iw2014.eventbrite.com.
Other planned events for Innovation Week include a scavenger hunt, a seminars about academic and industrial collaboration, and the "UNMC Technology Demo Day," where researchers and startup companies based on UNMC inventions will deliver short presentations about their innovations. Demo Day is a free event but space is limited and guests are asked to reserve a seat at https://unmcdemoday14.eventbrite.com.
Innovation Week's kick-off event on Oct. 20 will feature free T-shirts, beverages and other items.
The complete schedule of events is posted to the UNMC calendar, and more details are available on the UNeMed website at https://www.unemed.com/innovation-week.