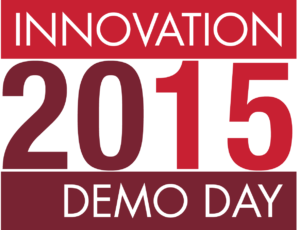 OMAHA, Neb. (Oct. 15, 2015)—New startups and technologies developed at the University of Nebraska Medical Center will be on display at the UNMC Technology Demo Day in the Michael F. Sorrell Center, room 3001, on Wednesday, Oct. 21 at 4 p.m. as part of UNeMed's 2015 Innovation and Research Week.
The event is free and open to all, but space is limited, so guests are encouraged to register.
Six short presentations of about 10 minutes are planned, and will examine some UNMC technologies and partnerships that are moving toward the market place.
Sam Al-Murrani, CEO of Prommune Inc., will discuss an approach developed at UNMC to boost innate immune systems to fight disease and infection with a naturally-occurring protein component found in the immune system. The current version of the vaccine is undergoing clinical trials as a Swine Influenza A virus vaccine on pigs. Successful results could lead to implementation into the farming industry and perhaps lead into advancing the technology for use in humans.
Jeff Hanson, representative of Aviture, will present The Garage, software designed to help startups succeed. The Garage helps startups connect to resources they need, hone their product, and better understand their customers. Hanson is working with Drs. Joseph Siu, Carl Nelson and Dmitry Oleynikov to build a software-as-a-service business model around surgical simulation technologies coming from UNMC's Center for Advanced Surgical Technology. Their first project is UNMC's PortCas—a portable laparoscopic surgical simulation platform.
Evan Luxon will present Esculon, an engineering startup based in Lincoln, Neb. Focused on medical device development. Esculon is assisting inventors at UNMC with prototype building and clinical study planning.
Mike Draper, CEO of Center Ridge Holdings LLC, will introduce an innovative cleaning technology from CleanCore Technologies LLC. The technology uses cold water and ozone to create a robust cleaning solution called aqueous ozone. CleanCore is answering the rising demand for environmentally friendly products by creating truly green cleaning products compared to traditional environmentally friendly cleaning chemicals. CleanCore, an affiliate of the Burlington Capital Group LLC, is working with UNMC researchers to test product effectiveness against bacteria.
UNMC's Valeriya Kettlehut, M.D., Ph.D., MPH, will present an early warning system for an enhanced biosurveillance and infection prevention strategy in closed environments. The system will assist users to maximize the effects of infection prevention through a multi-faceted approach.
UNeMed's Qian Zhang, Ph.D., will preview the Portable Laparoscope, a UNMC invention that could bring minimally invasive surgery to distant locations. Invented by Chandra Are, M.D., the technology replicates the laparoscopic procedure in virtually any environment.
Attendees will also have a chance to register to win a new iPad. Attendees are encouraged to attend other Innovation Week events to register again to increase their chances of winning. The drawing for the iPad will be held during the UNMC Research Innovation Awards Ceremony and Reception on Thursday, Oct. 22, at 4 p.m. The winner must be present to win.
For more information on all 2015 Innovation Week events, go to https://www.unemed.com/innovation-week.