FEB. 26, 2013
OMAHA, Neb. — Intersect, an upcoming conference aimed at the Nebraska entrepreneur and startup community, landed a whale with Brad Feld signing on to deliver the keynote address.
Once described as a "serial entrepreneur," Feld has been a venture capitalist funding startups for more than two decades.
"He's an internationally known speaker," said Michael Dixon, one of the principal organizers of Intersect. "I'd say he's one of the most quoted and read authors when it comes to entrepreneurship and building a startup community."
Feld will begin Omaha's Intersect conference with a keynote address outlining the essential elements of a strong and robust startup community. He is the managing director of the Foundry Group, a venture capital firm in Boulder, Colo., that invests in early stage software and Internet companies throughout the U.S.
Feld said with enough vision and long-term planning, any city in the world could build a strong and vibrant startup community.
"Intersect is a good example of the type of event that adds to the startup community," he said in an email. "By itself, it isn't sufficient — it is just one of many things that needs to happen on a continual basis — but it's a good example of an annual event that glues things together."
Omaha has been on the "upswing," gaining national attention from publications as one of the best places to build a business, Dixon said. Dixon is also president and CEO of UNeMed Corporation, the technology transfer arm of the University of Nebraska Medical Center.
"I think perceptions are changing that we're no longer considered a flyover state," he said. "Our duty is to show Brad what a great place Nebraska is for startups."
The daylong conference is April 12 at the Embassy Suites in La Vista, Neb., a suburb of southwest Omaha.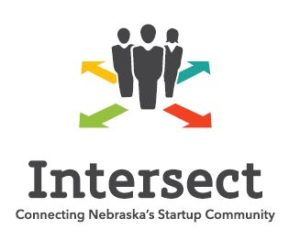 "Intersect: Connecting Nebraska's Startup Community" brings together innovators, investors and others to meet, mingle and share lessons learned. The conference will feature Startup Village, where entrepreneurs can showcase their ideas and products. The conference will also feature about 20 short presentations in a "TED Talks" style format, a widely popular lecture series that has generated millions of Internet views.
Intersect is hosted by the University of Nebraska's NUtech Ventures, UNeMed, and other startup-focused groups such as Southeast Community College and the Nebraska Department of Education.
For more information or to register, visit the Intersect website at http://www.intersectNE.org, or call 402-314-6614.
Contact:
Charlie Litton, Communications Associate, UNeMed, charles.litton@unmc.edu, 402-559-2468