OMAHA, Neb. (May 16, 2013)—A University of Nebraska Medical Center research team has found a way to monitor brain injuries that occur in Parkinson's disease providing clinicians a rare glimpse into the disease process.
By using magnetoencephalography (MEG) imaging Tony Wilson, Ph.D., an assistant professor in the UNMC Department of Pharmacology and Experimental Neuroscience and lead study investigator, was able to pinpoint the regions of the brain affected by this debilitating disease.
The results of Dr. Wilson's research were published in the Journal Cerebral Cortex, one of the top ranked neuroscience journals.
In the year-long study, Dr. Wilson and colleagues scanned the brains of 19 patients with Parkinson's and 16 without to see how different regions of the brain were involved in the initiation of basic movements.
Using MEG imaging, the investigative team identified the regions of the brain that became engaged when the person performed a simple hand movement.
"The scans revealed that patients with Parkinson's disease had clear deficits in critical brain centers during the movements," Dr. Wilson said.
Now that the specific regions of the brain affected by Parkinson's have been identified, the next step is to develop medications designed to slow the disease's progression.
"Up to this point, we have not had a foolproof way of diagnosing or monitoring Parkinson's. The hope is that this will become a biomarker that will aid clinicians in determining the best therapeutic methods to use for their patients," he said.
"This research provides an exciting new avenue for translational research," said Howard Gendelman, M.D., chairman of the UNMC Department of Pharmacology and Experimental Neuroscience and co-investigator on the study.
Gendelman and his team have, for more than 12 years, worked to not only understand Parkinson's disease progression but also to slow it through immune therapy. The work would not have been possible without a vigorous collaboration between neurologists, statisticians, psychologists and neuroscientists.
"Nebraska is perhaps one of the few research centers worldwide that boasts of so many people with divergent interests able to work together so effectively," Dr. Gendelman said.
He said this new technique will aid his research team's work into a novel therapy that has been proven in mouse models to reverse the neurodegenerative effects of the disease by changing the body's immune response.
"The technique offers opportunities to accurately diagnose the disease and gauge its progression in ways that are not possible with the standard neurological exam performed in the clinic," he said.
No other test provides that kind of accuracy with the relative ease and safety that this one does, said R. Lee Mosley, Ph.D., a study collaborator and associate professor in the PEN department adding that UNMC is one of a few places in the United States that has a MEG system.
Parkinson's disease is caused by the loss of neurons that produce dopamine, a nerve signaling chemical that controls movement and balance. Dr. Gendelman said the diagnosis and treatment of Parkinson's disease is of critical importance, not just nationwide, but in Nebraska where the incidence is so high.
The Parkinson's Disease Foundation estimates that about 1 million people in the United States and more than 4 million people worldwide have the disease. The incidence rate of Parkinson's disease is higher in Nebraska than in any other state in the country.
"Dr. Wilson has become an indispensible part of the research team providing new and important ways to better diagnosis this disease in a way that ensures patients are not harmed in any way, while still showing that they are responding appropriately to therapy," Dr. Gendelman said.
The participating authors of this study included: Elizabeth Heinrichs-Graham, a Ph.D. trainee and student in the neuroscience and behavior program at the University of Nebraska at Omaha; UNMC neurologists, Pamela Santamaria, M.D., and Diego Torres-Russotto, M.D.; and UNMC statistician Jane Meza, Ph.D.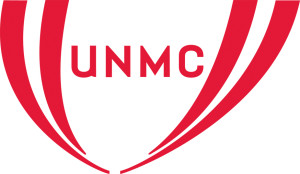 Through world-class research and patient care, UNMC generates breakthroughs that make life better for people throughout Nebraska and beyond. Its education programs train more health professionals than any other institution in the state. Learn more at unmc.edu.