OMAHA, Neb. (Oct.24, 2017)—Innovation Week continues today with a two-hour workshop that will teach attendees how to perform their own patent searches, an important early step of innovative research.
Academic researchers commonly review journal articles in resources like PubMed as a way to keep abreast of scientific advances. But industry researchers don't often publish their results in academic and scientific journals. Instead, they first publish in the form of patent applications, which won't show up in PubMed or other academic searches.
Led by UNeMed's Director of Intellectual Property, Jason Nickla, J.D.., the Patent Searching Workshop will show attendees how hunt through patent databases and ensure that research projects aren't merely duplicative of previous work.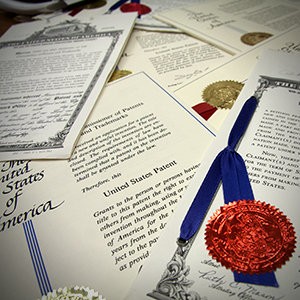 Attendees will also learn specific techniques employed by patent examiners to focus search hits on relevant patents.
The workshop is set to begin at 3 p.m. in the Yanney Conference Center, located on the ground floor of the Fred and Pamela Buffett Cancer Center. A light snack and beverages will be provided.
The workshop is part of Innovation Week, a series of events hosted by UNeMed Corporation as a celebration of the innovation and discovery that happens every year at UNMC.
Also today, UNeMed will host a panel discussion entitled "Owning CRISPR" at 1:30 p.m., also in the Yanney Conference Room.
On Thursday, UNeMed will host the 2017 Research Innovation Awards Banquet in the Truhslen Campus Events Center in the Michael F. Sorrell Center at 5 p.m. Contact UNeMed to request an invitation.
Innovation Week wraps up on Friday, Oct. 27, with another panel discussion, this one about alternate career options for scientists.
Learn more about all Innovation Week events at https://www.unemed.com/innovation-week.