by Catherine Murari-Kanti, UNeMed | December 6, 2017
Part four of a series
Collaboration is encouraged and celebrated in the scientific process. Collaboration, however involves the exchange of material or ideas. Inventors and owners could lose their ideas or their materials if they aren't protected properly.
Confidential Disclosure Agreements and Material Transfer Agreements are therefore vital to the innovation and collaboration process.
Material Transfer Agreements:
Material Transfer Agreements or MTAs are contractual documents between the University of Nebraska and external entities for the exchange and use of tangible research material. The terms of an MTA should allow a researcher to perform experiments, publish data and exert rights to ownership without conflicting with the University's policies.
Simple MTA terms between universities are usually negotiated between the technology transfer offices, and can be accomplished in as little as a few days, in some cases. More complicated MTAs may require weeks of negotiation. This ensure that the researcher's rights are protected and that they retain their ability to commercialize at a later point.
At Nebraska, tangible materials can include molecular biology reagents, cell lines, recombinant mice, devices or even software.
The inventor or researcher plays an important role in drafting and negotiating the MTA.
Describing research plans and the use of transferred materials will allow UNeMed's contract manager to file an MTA that will closely serve the researcher's purposes. Researchers are required to read, review and sign the final document.
To expedite the process researchers will need:
Information related to the source of funding
Original source of the materials (or any portion of the material)
A description of the intended research making use of the materials
Names, addresses and other pertinent information on the receiver or sender of the materials
Confidential Disclosure Agreements:
Also called NDAs or non-disclosure agreements, Confidential Disclosure Agreements, or CDAs, enable University of Nebraska faculty, students or staff to speak with a third party.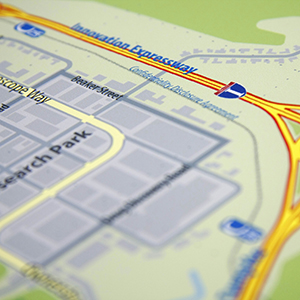 For example, if you are an investigator or researcher, you may want to share a new research discovery with a friend who works in the industry. You think that industry input is important in pivoting your research in the right direction. But, if you share your research without first having a CDA in place, you jeopardize your research and its commercialization potential. Filing a CDA protects your work and allows you to share unpublished information with academic collaborators or commercial partners.
UNeMed actively markets University inventions to respective industries. If a company expresses interest, the licensing team sets up a CDA with the company. CDAs further enable discussion of business development information or early-stage scientific collaboration.
Premature public disclosure can limit or even remove patent rights. A simple CDA can prevent that.
To set up an MTA or a CDA contact UNeMed at 402-559-2468 or at unemed@unmc.edu.
This is part of a series of blog posts covering the many services UNeMed provides for faculty, students and staff at UNMC and UNO. Our next installment will dive a little deeper into intellectual property. Here's the full list of planned topics: