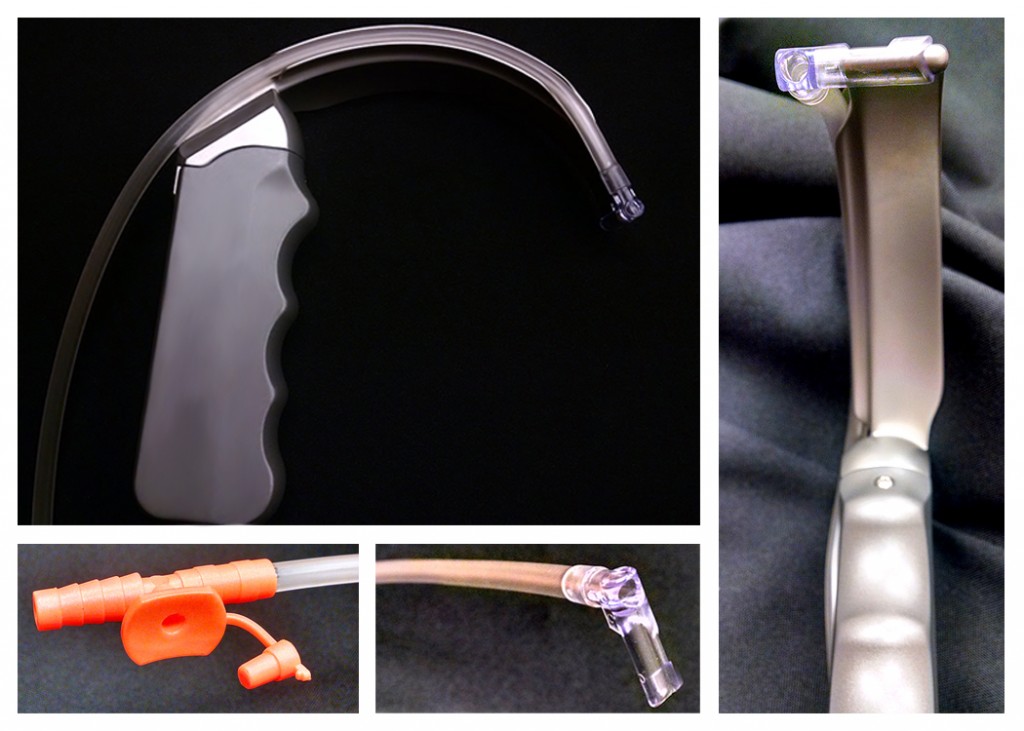 by Tyler Mueller, UNeMed
OMAHA, Neb. (Sept. 24, 2015)—The Boedeker Suction Catheter, a University of Nebraska Medical Center innovation, was a winner of a 2015 EMS World Innovation Award, presented during the EMS World Expo in Las Vegas.
Invented by Ben Boedeker, M.D., Ph.D., professor of anesthesiology at the University of Nebraska Medical Center, the Boedeker Suction Catheter is used with a video laryngoscope "blade," the device physicians use to open a patient's airway, to help clear obstructions of the camera view or supplement oxygen during the procedure.
Developed more than a century ago, the Yankhauer suction tip remains the most common choice, but it does not maintain a clear view for the camera, particularly while intubating a trauma patient. The Boedeker Suction Catheter complements the Yankhauer design as a solution to remove excess fluids or deliver oxygen during trauma intubations.
The Boedeker Suction Catheter is disposable and fits into the blade's curved channel, keeping it out of the way and making it easier for a physician to insert an endotracheal breathing tube. The design can be customized to fit any manufacturer's blade, and the user can easily control the amount of oxygen or suction.
The EMS World Innovation Awards recognize the industry's most innovative technologies of the year on display at the Emergency Medical Services World Expo held this year on Sept. 15-19. Award recipients were selected by a panel of judges from the EMS World Expo Faculty and EMS World Editorial Advisory Board.