by Charles Litton, UNeMed | Jan. 11, 2016
Before moving forward it's often useful to pause for a moment and reflect on the year that was. Here's a review of some of the most important stories, developments, most popular posts and other highlights from UNeMed in 2015:
Our annual celebration of UNMC's innovative research is always a popular corner of the UNeMed website, but this year Innovation Week seemed to burn a little brighter than before. It can't be a coincidence that we also crowned Tammy Kielian, Ph.D., as the 2015 Innovator of the Year. One of our most popular blog posts, "The trouble with fighting rare diseases," announced a licensing agreement with Abeona Therapeutics to further develop Dr. Kielian's work on Juvenile Batten Disease. Dr. Kielian, who was also named the 2012 Emerging Inventor, is pursuing two lines of approach for the disease: One uses an existing class of drugs as a new treatment option, and the other is a gene therapy strategy that has potential as a cure.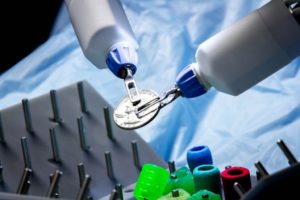 It was a big year for one of our startups, Virtual Incision, a surgical robotics company built out of a collaboration between UNMC surgeon Dmitry Oleynikov, M.D., and UNL robotics engineering professor Shane Farritor, Ph.D. Virtual Incision is focusing its work on making colon resection surgery—where a piece of damaged or diseased colon is removed—a minimally invasive procedure. In 2015 the company raised more than $11.2 million in the opening round of investing and landed a prestigious robotics award. Then, in case all that wasn't enough, Drs. Oleynikov and Farritor also scored a $2.8 million grant from the U.S. Army to continue research on robotic telesurgery.
Everyone around here was excited about the new licensing deal signed with local software and analytics firm H4 Technology—and not just for the UNMC invention they were helping develop. The bigger picture of the H4 agreement points toward future collaborations that could develop other UNMC inventions, presuming all goes according to plan with the current deal. The current agreement is about further development of a data-management program for preventing and treating pressure ulcers, also known as bed sores.
UNeMed takes seriously the educational component of its mission, and helping young scientists expand their skills into the realm of technology transfer is right in our wheel house. It's well-known that the number of opportunities for scientists in academia continue to shrink, and a growing number are looking beyond the bench for alternate career opportunities. In June 2015 UNeMed helped some of those scientists when it offered for the first time a week-long crash-course on technology transfer and commercialization. UNeMed is already planning the 2016 Boot Camp, and expects it to continue for years to come.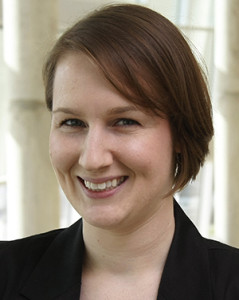 Our most popular new blog post of the year came from UNeMed's newest team member, Amanda Hawley, Ph.D. An intern at the time, Dr. Hawley had recently completed her doctorate in cancer biology, and offered advice to fellow scientists looking for alternate career options. Her key recommendation: Challenge yourself with new experiences outside your comfort zone. You might be surprised with what you learn about yourself. Since then Dr. Hawley has been promoted to a full-time postdoctoral position with UNeMed.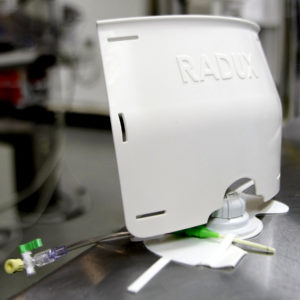 Radux, a new company built on a UNMC invention, is the most recent in a long line of startups that has benefited from the University of Nebraska's Proof of Concept grant funding program. Radux used the cash to build its first working prototypes of devices made to protect physicians from harmful radiation and other injuries that can occur while performing fluoroscopic procedures. Radux was founded by UNMC interventional radiologist Greg Gordon, M.D.
Although UNMC bade farewell to Vice Chancellor Don Leuenberger in 2015, the "Godfather of UNeMed" is expected to continue his role as chairman of the Board of Directors. Leuenberger helped create UNeMed 24 years ago, and was recognized for his contributions at the 2015 Shareholder Meeting in August. The Shareholder Meeting also highlighted key successes for UNeMed during the 2015 fiscal year, including $1.11 million raised in sponsored research.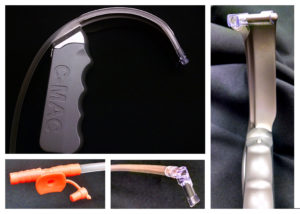 Two more UNMC inventors earned national recognition with awards, most recently on Dec. 16 when Rodney Markin, M.D., was named a Fellow of the National Academy of Inventors. "Rod is a rare breed," said Michael Dixon, Ph.D., president and CEO of UNeMed. "It's uncommon to have a skilled clinician who also has such a keen understanding of business and what it takes to develop a product. Not only is he a prolific inventor with 35 patents, but he's also helped turn those ideas into products – products that have built startup companies or have sold widely in multinational companies."
In September, Ben Boedeker's suction catheter won a 2015 EMS World Innovation Award.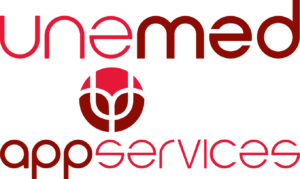 In May, UNeMed announced that its services now also cover smartphone and tablet applications. UNeMed can help provide or find resources for further development while securing any intellectual property associated with the software. As a registered publisher at iTunes and Google Play, UNeMed can also publish an app to the most common marketplaces.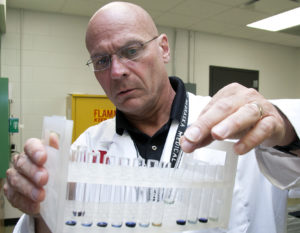 One of UNeMed's most long-standing startups companies, Prommune, took an important step forward in 2015. After bringing in a new CEO, Prommune quickly lined up a trial for its vaccine against the H1N1 virus, commonly referred to as the Swine Flu. Early results are not yet complete, but Prommune's inventor-founder Sam Sanderson, Ph.D., hopes to develop the vaccine for use in pigs before expanding the technology into other uses.
Honorable Mention: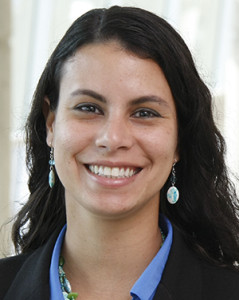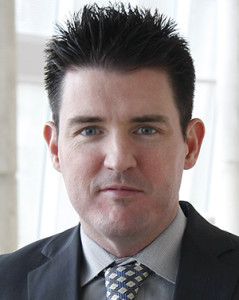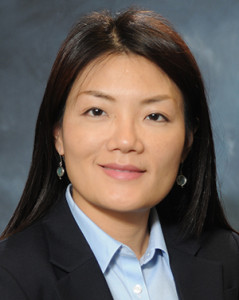 One of our most popular posts from 2015 announced the new status of Qian Zhang, Ph.D., UNeMed's International Technology Development Specialist. Already holding a doctorate in cancer biology and an MBA, Dr. Zhang passed the U.S. Patent Bar, qualifying her as a registered patent agent who can draft, file and prosecute patent applications. UNeMed also announced in 2015 the addition of Jeff Andersen as contracts specialist and the promotion of Agnes Lenagh, Ph.D., to a permanent position as a licensing specialist. Andersen filled an unexpected vacancy after the October 2014 passing of Jack Mayfield. Dr. Lenagh first joined UNeMed in 2011 as an intern then shifted to a postdoctoral position before accepting her current position.
Classics
Several posts from previous years remain popular and relevant, particularly those that focus on day-to-day operations and legal issues associated with intellectual property.
1. Importance of Technology Transfer
2. How to Determine Who is an Inventor on a Patent: Unraveling Inventorship vs. Authorship
3. Technology Transfer 101: Defining Research Commercialization
4. Safeguarded in the Vault: How Trade Secrets Work