OMAHA, Neb. (November 28, 2018)—Matt Boehm, Ph.D., will lead UNeMed's licensing team, officials announced today.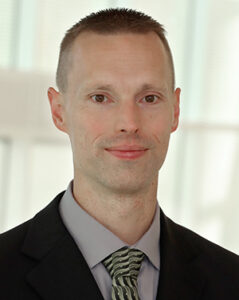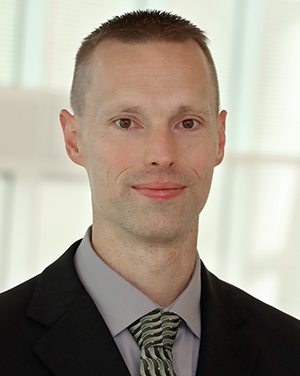 "We're obviously pleased to have Dr. Boehm lead our licensing team, but we're also a little relieved, honestly," said UNeMed president and CEO Michael Dixon. "He's been with us for 10 years, and this new role is perfect for him, and probably overdue. We won't miss a beat with his expertise, experience and leadership. I hope the faculty, students and staff realize how big of a win this is for them, because retaining talent like Matt benefits the whole university."
Boehm, a product of Lincoln, was named Vice President and Director of Licensing at UNeMed, filling the role previously held by Steve Schreiner, Ph.D.
"We already had a great team in place, so this should be a pretty smooth transition, but I'm looking forward to the new challenges involved," Boehm said. "This will give me the chance to work closer with the licensing team, but I'm glad that I'll be able to continue working with University inventors."
Boehm now oversees the marketing and licensing team, in addition to his duties commercializing therapeutic innovations and new medical device inventions. He handles the evaluation of new inventions, technology marketing, formation of industrial collaborations and partnerships and license agreement negotiations.
He takes over just as UNeMed saw a record number of new inventions. UNeMed, which serves inventors at UNMC and UNO, reported 111 new inventions in the fiscal year ending in 2018. It's the most in UNeMed's 27-year history. The previous record was 106 disclosures back in 2012.
Last year, the licensing team also secured 21 patents for University of Nebraska inventions. Of those, Boehm and his team produced 15 licenses with industrial partners—a remarkable 71 percent that's well above technology transfer industry standards.
Boehm first joined UNeMed in 2008 as an intern while completing his doctoral work in cancer biology at the University of Nebraska Medical Center. After completing his dissertation, he continued at UNeMed as a licensing associate in UNeMed's post-doctorate fellowship program. He eventually moved up to Licensing Manger before accepting his current position.