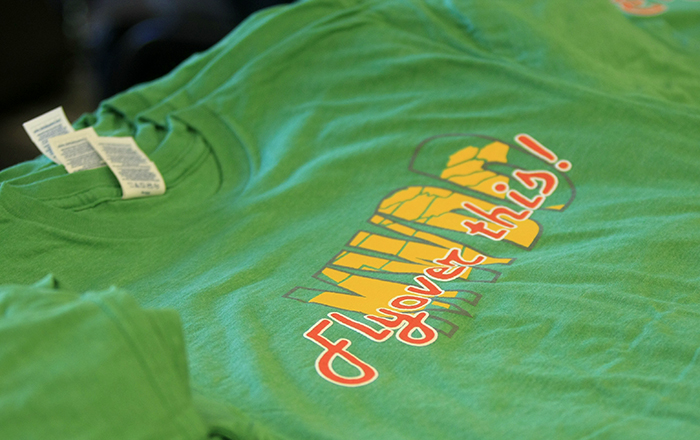 OMAHA, Neb. (January 13, 2021)—After the third annual MidWest Drug Development Conference was postponed last year due to the COVID-19 pandemic, officials are planning to bring the popular event back later this year.
Planners have circled October 4-5 for the two-day conference.
"Obviously, as we begin this planning phase, it's with a healthy dose of cautious optimism," said Matt Boehm, Ph.D., the event organizer and director of licensing at UNeMed. "Hopefully, as the vaccine rollout continues, we'll reach a point very soon when large, in-person events like this will be safe again."
UNeMed is the conference's primary organizer and sponsor and the technology transfer office for all Omaha campuses of the University of Nebraska.
The MidWest Drug Development Conference gained popularity for its ability to bring academic researchers, venture capital groups and pharmaceutical representatives together. The in-person meetings and networking opportunities proved to be the backbone of the conference's success, Boehm said.
The value of the conference was in combining assets of leading Midwest universities into one event that served as a one-stop shop for major pharmaceutical and investment firms to find new treatments and cures hidden in so-called "flyover country."
In 2019, a dozen universities presented 42 new, drug-related technologies in short, 10-minutes packages. The audience was a collection of pharmaceutical companies, biotech companies, venture capital groups and other potential partners who could help further develop those new technologies.
In previous years, participating institutions included Colorado, Colorado State, Iowa, Iowa State, Kansas, Kansas State, Mayo Clinic, Missouri, Notre Dame, Ohio State, Oklahoma, Purdue, University of Nebraska Medical Center, University of Chicago, Wisconsin's WARF, and Washington University in St. Louis.
The 2019 group alone accounted for more than a combined $6.65 billion in research expenditures and 2,875 new inventions in 2017, according to the most recent data available.
All told, 111 people attended the two-day conference in 2019, including representatives from 30 companies and investment groups. About 240 one-on-one partnering meetings were scheduled over the two-day conference.
Due to the remaining uncertainty, registrations will remain closed, but those interested to learn more about the concern may subscribe for any updates as they happen. They may also reach out to conference organizers to learn more about the conference, the speakers, sponsorships opportunities, or other details.