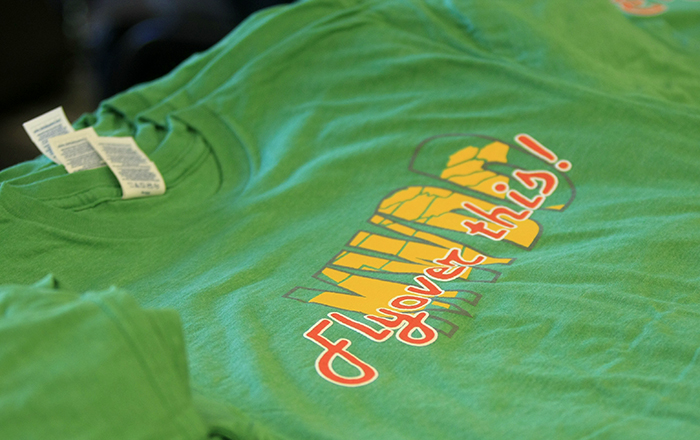 OMAHA, Nebraska (February 22, 2021)—With a little more than eight months before the MidWest Drug Development Conference returns from its one-year hiatus, nine universities have already announced their intention to participate in the two-day event.
The preliminary list of participating institutions:
Kansas State University
Mayo Clinic
Ohio State University
Purdue University
University of Kansas
University of Minnesota
University of Nebraska Medical Center
University of Oklahoma
WARF (University of Wisconsin)
A handful of spots remain open for additional participants, which are expected to fill out in the coming weeks. Previous participants have included Cincinnati Children's Hospital, University of Iowa, University of Kentucky and University of Missouri, to name a few.
Each participating institution will highlight two or three of their new therapeutic developments in short, 10-minute presentations. Specific information about those presentations will be announced later this summer.
The conference is tentatively scheduled for October 4-5.
"Hopefully, as the vaccine rollout continues, we'll reach a point very soon when large, in-person events like this will be safe again," event organizer and director of licensing at UNeMed, Matt Boehm, said earlier this year.
UNeMed is the conference's primary organizer and sponsor, and the technology transfer office for all Omaha campuses of the University of Nebraska.
The 2020 MidWest Drug Development Conference was canceled due to the COVID-19 pandemic.
In 2019, a dozen universities presented 42 new, drug-related technologies. The audience was a collection of pharmaceutical companies, biotech companies, venture capital groups and other potential partners who could help further develop those new technologies.
In 2019, the second year of the conference, 111 people attended, including representatives from 30 companies and investment groups. About 240 one-on-one partnering meetings were scheduled over the two-day conference.
Due to the remaining uncertainty for 2021, however, registrations will remain closed for the time being.
Those interested to learn more about the concern may subscribe for any updates as they happen. They may also reach out to conference organizers to learn more about the conference, speakers, sponsorships opportunities, or other details.