* Discussion about career options away from the bench will be provided.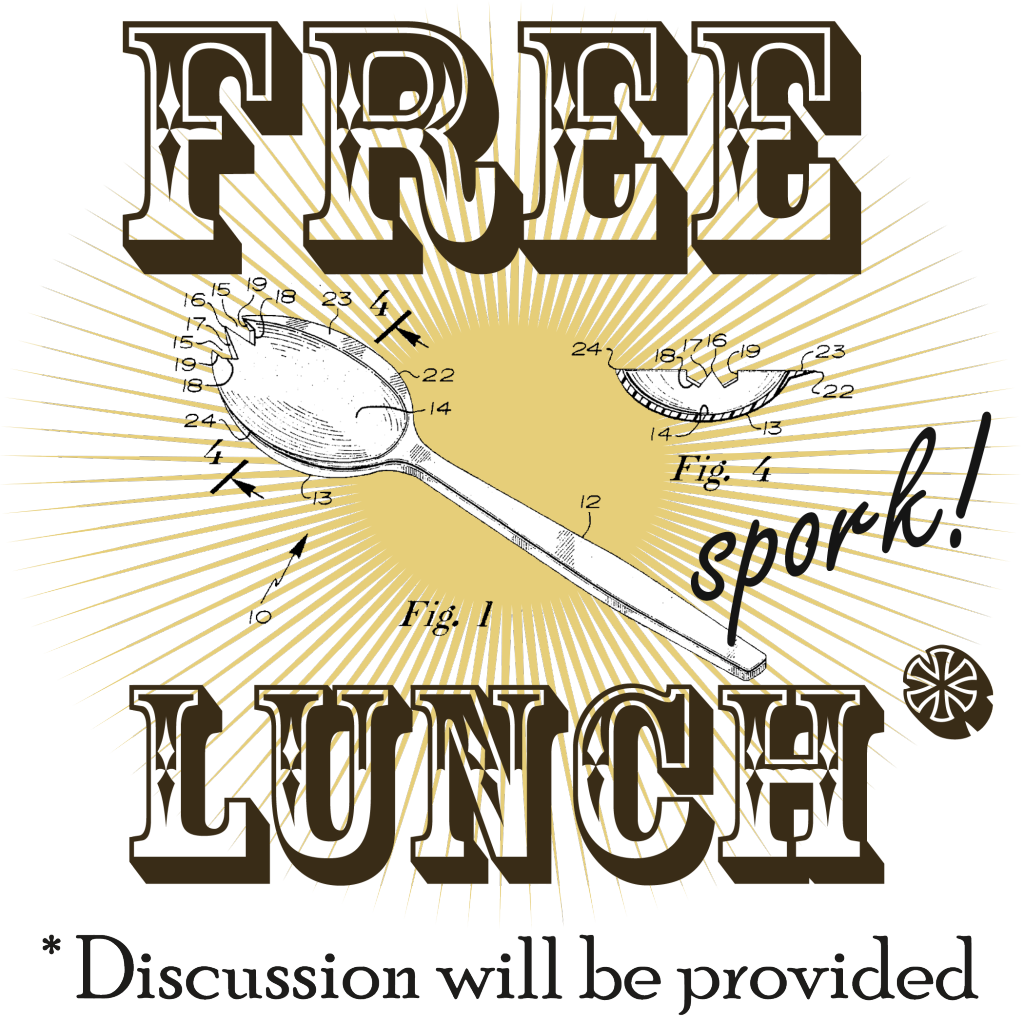 OMAHA, Neb. (Dec. 29, 2014)—On Thursday, Jan. 29, UNeMed will present, "Free Lunch,*"  a noon-time meal that people can eat without paying any money. A complimentary panel discussion about potential alternate career opportunities for scientists will also be provided.
Everyone is welcome to attend, but not everyone will receive free food. Register now to reserve your free food ticket, or join the waiting list in case there is extra free food. People who do not register or join the waiting list will almost certainly not get any free food.
"Free Lunch" and the panel discussion is a joint venture sponsored by UNeMed, the University of Nebraska Medical Center's technology transfer office, and UNMC's Postdoctoral Association.
Scheduled panelists are former UNMC graduate students and postdocs that have survived the lonely road of free-food hunting and now lead relatively happy and peaceful lives in the world of technology transfer and commercialization.
UNeMed president and CEO Michael Dixon, Ph.D.; UNeMed vice president and director of marketing and licensing Steven Schreiner, Ph.D.; and UNeMed licensing associate Agnes Lenagh, Ph.D., will discuss how their career paths began with scientific pursuits and led to their current work in the technology transfer business. The discussion will also likely cover other avenues away from the bench, and how others might follow a similar path.
—-
* Eaters of the free food are welcome to eavesdrop on any part of this discussion, and are even encouraged to ask questions, if they're into that sort of thing. People who ask questions will receive a free UNeMed T-shirt that can be worn for many occasions, or used as a very large napkin while eating the free food. UNeMed T-shirts also look good on large pets, as makeshift lampshades, or as pillow cases on laundry day. Wearing a UNeMed T-shirt as a pair of pants has not been an appropriate use of any UNeMed T-shirt since 2007.
The panelists will also be very impressed if people eating the free food already have a UNeMed T-shirt. A person with a really old UNeMed shirt will probably be rewarded with a prize of some kind.
The exact nature of the free food has not yet been determined but officials have assured that it will be better than phoning in a platter of last-minute store-bought cookies, but not as great as a ribeye steak dinner.
The panel will be moderated by UNeMed communications associate Charlie Litton, who has absolutely zero scientific credentials, but is an expert eater of free food. Officials suggest that the busier he remains asking questions, the less likely it is that he will eat any of the free food.
UNeMed is not responsible for empty calories or injuries occurred during Free Lunch. All eaters will be eating at their own risk and there is no representation or warranty, express, implied, statutory or otherwise.