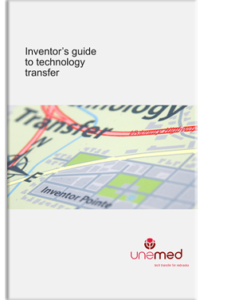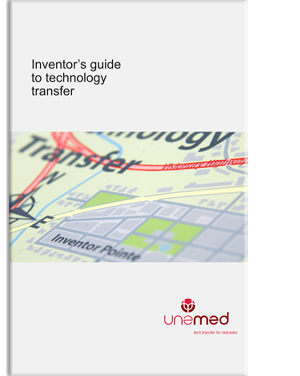 OMAHA, Nebraska (May 20, 2022)—UNeMed released today the print version of its updated Inventor's Guide to Technology Transfer.
The new guide is a comprehensive, 82-page handbook for all University of Nebraska faculty, staff and students who have or are planning to develop, discover or create new solutions and ideas that could benefit others.
It contains and explains all the essential elements of the technology transfer process and the successful commercialization of a new invention. The guide also dives into startup formation and other considerations important to researchers and inventors, such as conflict of interest matters, outside employment, external agreements and export controls.
The handbook also contains the latest University and campus policies related to innovation and technology transfer, and a complete glossary of relevant terms.
A digital version of the handbook can be viewed below, but anyone on campus may request a physical copy of the handbook by submitting their name and campus address to unemed@unmc.edu.

Fullscreen Mode