OMAHA, Neb. (Sept. 30, 2016)—Four local professional experts will participate in a public panel discussion about the current state of 3D printing and its potential for current and future healthcare applications, officials announced today.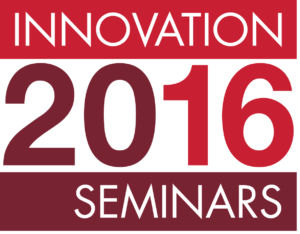 The panel discussion is scheduled for Tuesday, Oct. 4, in the Durham Research Center I auditorium. The one-hour conversation begins at noon, and lunch will be provided for the first 80 guests. University of Nebraska Medical Center personnel and students can also register to win a free 3D printer.
The scheduled panelists are Karen Linder, Jorge Zuniga, Ph.D., Bin Duan, Ph.D., and R. Gabe Linke.
Linder is the president and CEO of Tethon 3D, an Omaha startup that specializes in a proprietary method for 3D printing ceramics.
Dr. Zuniga is a researcher at the University of Nebraska at Omaha's world-class Biomechanics research facility. His primary focus is creating affordable and more widely accessible prosthetic limbs for children, largely through 3D printing. He is also the founder of Cyborg Beast, an open-source organization that provides free access to 3D printing files of prosthetic arms for children.
Dr. Duan leads UNMC's new biomedical 3D printing team in the regenerative medicine program. He and his team are working on ways to 3D print bone and cartilage as a way to repair certain birth defects.
Linke is the 3D printing coordinator at Children's Hospital & Medical Center in Omaha. He often works with surgeons and physicians to 3D print a model of a specific child's heart so a surgeon can practice a complicated surgical procedure long before the first incision.
The panel discussion is part of Innovation Week, a series of events hosted by UNeMed Corporation as a celebration of the innovation and discovery that happens every year at UNMC. UNeMed is the technology transfer and commercialization office at UNMC.
Innovation Week begins Monday at 9 a.m. during the Kick-Off, an open house where guests can grab a free T-shirt, coffee and other goodies.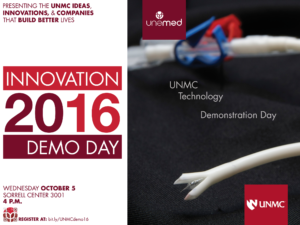 On Wednesday, Oct. 5, UNeMed will host its fourth UNMC Technology Demonstration Day, beginning at 4 p.m. There, some of UNMC's most promising early-stage companies and technologies will be highlighted in a series of short, easy-to-follow presentations.
There will also be an opportunity to tour UNO's biomechanics facility on Wednesday, from 10:30 a.m. until 1:30 p.m. And UNMC will show off some of the world's most advanced medical training tools when the iEXCEL Expo gets underway at 11:30 a.m. on Thursday, Oct. 6.
Innovation Week concludes with the Innovation Awards Ceremony and Reception Thursday evening at 4 p.m. The awards are to honor all the UNMC faculty, students and staff who disclosed a new invention, received a U.S. patent or were inventors on a licensed technology during the previous fiscal year. UNeMed will announce the 2016 Innovator of the Year, and name the Most Promising New Invention of 2016.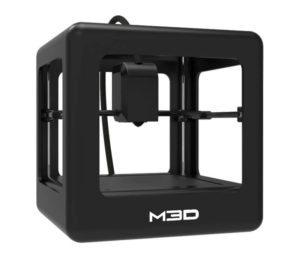 UNeMed will also draw the winner of a free 3D printer. Any UNMC student or staff member is eligible to enter the printer drawing by attending any Innovation Week event. Attending multiple Innovation Week events is the only way to enter the drawing multiple times, but they must be present at the drawing to win.
Learn more about all Innovation Week events at https://www.unemed.com/innovation-week.