As part of Innovation Week (Sept. 28 – Oct. 2), UNeMed Corporation will spotlight the research of several UNMC inventors. Here researchers discuss their passion for innovation and share their thoughts on the process of invention.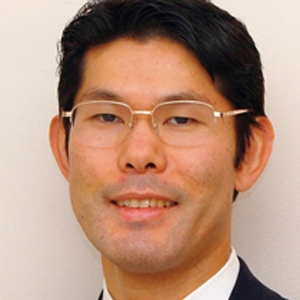 OMAHA, Neb. (Aug. 27, 2009)—Tsuneya Ikezu, M.D., Ph.D., knows the sobering statistics: 5.3 million Americans live with Alzheimer's disease.Those numbers are expected to quadruple by 2050.
Meanwhile, someone develops Alzheimer's — the seventh-leading cause of death in the United States — every 70 seconds.
"These numbers are simply too high," said Dr. Ikezu, professor and vice chairman for research, pharmacology and experimental neuroscience and director for the Center of Neurodegenerative Disorders at UNMC.
Dr. Ikezu's research focuses on the molecular characterization of brain disorders and the effectiveness of new therapies to treat them.
"I study Alzheimer's because it is the most common brain disorder among the elderly," he said. "The disease is inevitable for any aging human."
It's also costly. Alzheimer's and dementia triple health care costs for Americans age 65 and older, he said.
On Oct. 1, Dr. Ikezu will join his fellow researchers in the Durham Research Center auditorium for UNeMed's 2009 Research Innovation Awards. The 4 p.m. ceremony will recognize inventors for their new inventions, patents and licensed technologies.
Earlier this year, Dr. Ikezu's discovery of an enzyme with promising implications in the treatment of neurodegenerative disorders led to the largest acquisition of venture capital for UNeMed Corporation and UNMC. An Australian venture capital group invested about $2 million in Dr. Ikezu's research.
The money will further his research through drug discovery over the next four years. Dr. Ikezu remains optimistic that a compound may be identified to begin clinical trials.
"Innovation is one of the most beautiful expressions of human intelligence and creativity — including arts and science," he said. "Not everything we do results in a patent, but we can enhance the efficiency and productivity of an experimental design, or invent something useful that will benefit research."
In addition to his studies with Alzheimer's, Dr. Ikezu's research may provide greater insight into the brain disorders of patient's with Parkinson's disease and AIDS.