Description
Upgrade any smartphone into a diagnostic tool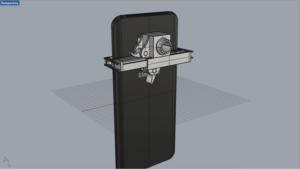 MedLens is a versatile attachment that fits any smartphone, upgrading it into a diagnostic tool, such as a fundoscope or otoscope. MedLens can be quickly and easily attached to a smartphone and positioned over the camera lens using a simple rail-and-clamp system.

Once in place, the modular lens package design allows for multiple anatomical imaging applications. Users can even control the level of illumination for perfect contrast no matter the application.

This new device saves clinicians time and money, particularly in outreach or out-of-clinic settings. It also provides clinicians with a convenient way to record images and share them for further diagnostic examination and second opinions.

To discuss licensing opportunities contact Tyler Scherr, Ph.D., at tyler.scherr@unmc.edu or 402-559-2140.