OMAHA, Neb. (June 29, 2012)—UNeMed, the technology transfer office for the University of Nebraska Medical Center (UNMC), is pleased to announce the addition of Gary Madsen, Ph.D. to the position of Entrepreneur in Residence.
In this role, Dr. Madsen will help identify promising UNMC technologies that have the potential to form the basis of a new startup company. He will be responsible for establishing partnerships between industry, faculty, clinicians and funding sources in order to develop new business ventures based on novel technologies.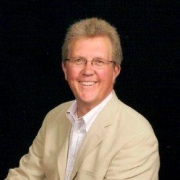 Dr. Madsen holds a Ph.D. in Medical Microbiology from Creighton University School of Medicine in Omaha, NE. "I'm very pleased to be back in Nebraska and look forward to helping UNeMed commercialize the exciting biotechnology discoveries coming out of the Medical Center.  I truly believe that there is great potential for dramatic expansion of the vibrant biotech community in the Cornhusker State."
He joins the UNeMed team following a successful career in biotechnology product and business development. Dr. Madsen comes to us from Madison, Wisconsin where he recently formed a consulting firm, Biotech Resolutions. Previously, he worked in several biotech companies in Madison, such as Gilson, Third Wave Technologies (Hologic), Promega and EraGen Biosciences. Dr. Madsen started his biotechnology career at Abbott Laboratories diagnostics division in suburban Chicago and then served as Vice President of R&D at IDEXX Labs in Westbrook, Maine.
Dr. Madsen comes to UNeMed with over 30 years of experience in building new technologies into real diagnostic and life science products. He will provide UNeMed with his knowledge and support on licensing, product development, manufacturing, and new technology commercialization.
Dr. James Linder, President of the University Technology Development Corporation states, "The Entrepreneur in Residence program was funded by the University of Nebraska to enable UNMC, and other campuses to bring unique skills to the process of technology development and commercialization.  Dr. Madsen has a wealth of industry experience that will help UNeMed staff, and the faculty bring  our inventions into clinical use."
About UNeMed:
UNeMed is dedicated to working with the faculty and staff of UNMC to commercialize innovative ideas that have the potential to improve public health for Nebraska residents and beyond. Through collaborations with established industrial partners or through the creation of new companies, UNeMed's focus is on the transfer of new and improved products and processes from the research bench to the market place.