by Charles Litton, UNeMed | December 27, 2017
It's time to close the books on another year of tech transfer and commercialization at the University of Nebraska Medical Center. As is our custom, we like to take this time to look back on the year that was, and reflect on some of the more important stories, developments, most popular posts and other highlights from UNeMed in 2017.
1. Innovation Week
Innovation Week continued its dominance as a popular destination at UNeMed.com, and for good reason. The week is an annual showcase for all of UNMC's and UNO's innovations throughout the year—including the 2017 Most Promising New Invention and the Emerging Inventor of the year. Pediatric ophthalmologist Donny Suh, M.D., was named the 2017 Emerging Inventor, and co-inventors Mark Carlson, M.D., Jingwei Xie, Ph.D., and Shixuan Chen, Ph.D., won the Most Promsing New Invention award for a sponge made from nanofibers. Innovation Week 2017 also combined the popular Shareholder Meeting event with the Innovation Awards ceremony.
2. Sam Sanderson, 63
The UNeMed family suffered a tough loss with the unexpected death of Sam Sanderson, unmatched for his enthusiasm and passion. As an inventor, Sanderson stood out to UNeMed staffers as the poster child for dogged determination and boundless tenacity. Every meeting with him left us with smiles, and a resurgent optimism. Our only consolation of his loss is that his technology and startup company, Prommune, continues…and hopefully will for a long, long time.
3. Industry Partnering Day
For the second consecutive year we offered this low-key event, focusing this time on medical devices. The continued success of the event encouraged us to consider ways to expand. A future announcement will detail our future plans. Spoiler Alert: The Midwest Regional Drug Development Conference is coming soon!
4. Technology Portfolio
A PDF version of our entire technology portfolio was among our most popular new offerings this year. Hard copies quickly disappeared from the office, and web traffic to specific technologies swelled to unexpected numbers, including ChimeRscope, Lab Safety Posters, a motion capture system, a cardiovascular disease blood test and Emerging Inventor of the year Donny Suh's Precision Syringe.
5. UNeTech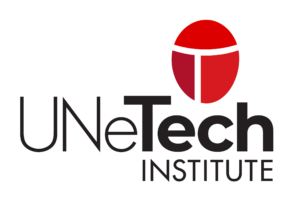 Launched in late 2016, UNeTech announced its first four projects by the end of summer. A new joint institute at UNMC and UNO, UNeTech was designed to identify promising University startups and nurture them through the so-called "Valley of Death."
6. Grant Program lifts UNMC Innovations
An internal review of a little-known funding program led to this revealing post. It turns out the Proof-of-Concept, or POC, grant program has delivered much-needed jolts of capital to University inventors and startups. The review shows the program is a clear success, leading technologies deeper into development of things like advanced prototypes and renewed industrial interest.
7. The other side of CRISPR
A popular blog post from Joe Runge, J.D., UNeMed's Director of Business Development, tackled the growing concern around the gene-editing tool known as CRISPR/CAS9. The post covers what CRISPR can and can't do: Primarily it's great at cutting genetic material, but generally useless for inserting new material. The larger point in Runge's piece is that a UNMC innovation adds that insertion functionality, which stands to make CRISPR a vastly more powerful tool.
Honorable Mention: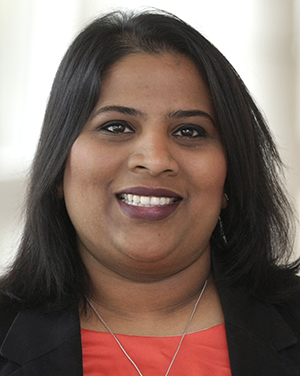 The addition of licensing associate Catherine Murari-Kanti, Ph.D., provided an unmistakable boost to UNeMed.com traffic. Some of the year's most popular posts revolved around her, beginning with the announcement of her promotion from an intern to full-time staff. She also penned popular articles about the Association of University Technology Managers' annual conference and her ascendance from student to teacher in UNeMed's popular Tech Transfer Boot Camp program.
Classics
Several posts from previous years remain popular and relevant, particularly those that focus on day-to-day operations and legal issues associated with intellectual property.
1. The importance of technology transfer
2. How to determine who is an inventor on a patent: Unraveling inventorship vs. authorship
3. Technology transfer 101: Defining research commercialization
4. What you need to know about royalty distribution