By Charlie Litton, UNeMed | Dec. 30, 2013

Before moving forward it's often useful to pause for a moment and reflect on the year that was. Here's a look at some key developments and our most popular posts from 2013.
Geoff Thiele, Ph.D., and Michael Duryee — researchers at the University of Nebraska Medical Center — had been studying for years a biomarker related to inflammation. Earlier this year they brought in practicing cardiologist Dan Anderson who saw how the biomarker connects to coronary artery disease. The trio is now working on a way to use the biomarker to build a simple blood test that could help clinicians and their patients manage heart disease long before — perhaps decades before — harmful symptoms present themselves. If successful, the test could become a new routine for everyone during regular doctor visits.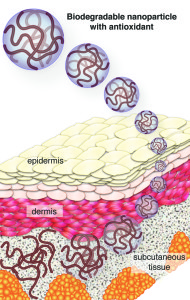 Gary Madsen, UNeMed's entrepreneur in residence, built a new startup company based on an invention developed by former UNMC nanotechnology researcher Vinod Labhasetwar, Ph.D. The company, ProTransit Nanotherapy, is working on a drug delivery platform that will initially bring powerful antioxidants to the deepest layers of skin, making sunscreen and cosmetics far more effective in the battles against skin cancer and aging. There are also plans for implementing several other applications of the technology that promise to treat a variety of other diseases and ailments.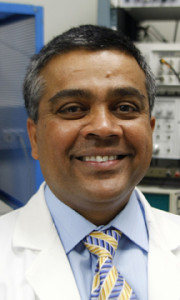 A remarkable discovery by Keshore Bidasee, Ph.D., could create a powerful new weapon against the disastrous effects of diabetes. The UNMC researcher found the suspected cause of various organ failures and dysfunctions associated with diabetes, and devised a way to not only stop the damage but also repair some of it —with one treatment. All while lowering blood sugar levels.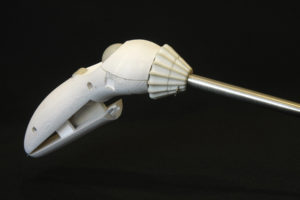 The Intuitool is a masterwork of engineering and surgical precision that could appeal to surgeons, the medical device industry, or even entrepreneurs looking for a solid path into the biomedical industry. So UNeMed tried a novel approach to showing off what the Intuitool is all about — it built an interactive web application that includes a feature video, photography and a 360-degree viewer interface. The response was overwhelming, and was UNeMed.com's most popular feature in December.

Trak Surgical reached another milestone in its march toward transforming joint replacement surgeries. Trak Surgical, which is developing a freehand computer guided electrical bone saw, attracted state investment and continues to fine tune it's working prototype. Trak Surgical, a startup company based in Omaha, is expected to eliminate entirely the need for expensive jigs while improving the success rates for joint replacement surgeries.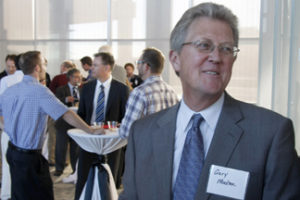 Gary Madsen, of ProTransit Nanotherapy fame (see above), outlines in this blog post his experience working with a technology transfer office while creating his new company. He offers new insight into the value of commercialization efforts at the university level, which dramatically contradicts some well-publicized assertions that technology transfer offices actually stifle innovation.
Another popular blog post from UNeMed discusses problems associated with antibiotics that run deeper than resistant strains of bacteria. As data provided here shows, the pipeline is drying up.
UNeMed's annual Innovation Week is typically a popular event on campus, honoring the innovative spirit of students, faculty, and staff at UNMC. The week culminates with an awards ceremony where the top inventors and inventions are highlighted and celebrated.
One of UNeMed's favorite stories is about the creation of a new company, Elegant Instruments, which was formed when a student met a prolific and high-profile inventor at the 2012 Innovation Week awards ceremony. One year later — nearly to the day — the product of that encounter, Elegant Instruments, launched its product line of research tools.
UNeMed flexed its international muscle in 2013, forming a new partnership overseas with this deal in China. The technology is a platform molecule that binds to bone where it can deliver a wide range of drugs and therapeutics. The operation in China is expected to create products that provide all-day fresh breath through better oral hygiene products.
Honorable Mention
UNMC provides one possible solution to the antibiotic pipeline problem (see above) with the work of Gus Wang, Ph.D., and his celebrated peptide database. The announced research agreement here with Taisho Pharmaceuticals is expected to help validate hopes that peptides can be used as a new approach to antimicrobial treatments.
Classics
Several posts from 2012 remained popular and relevant more than a year after their original publication date — particularly those that focus on day-to-day operations and legal issues associated with intellectual property.
1. The Importance of Technology Transfer
2. Safeguarded in the Vault: How Trade Secrets Work
3. Technology Transfer 101: Defining Research Commercialization
Charlie Litton is the communications associate for UNeMed Corporation, the technology transfer office (TTO) for the University of Nebraska Medical Center. UNeMed serves researchers, faculty and staff who develop new biomedical technology and inventions, and strives to help bring those innovations to the marketplace for a healthier and better world.