by Charles Litton, UNeMed | December 28, 2020
It's time again to look back over the previous year, where we review highlights and reflect on some of the more important stories, developments and most popular items from 2020.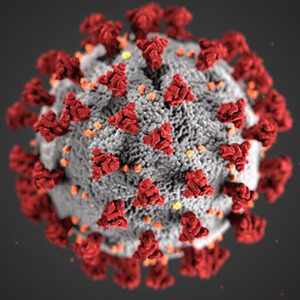 Without question, the brightest highlight from the previous year was the inspiring level of innovation and tenacity from all inventors at the University of Nebraska Medical Center and its clinical partner, Nebraska Medicine. From the start of the pandemic's U.S. outbreak, innovations related to COVID-19—and the novel coronavirus that created it—flooded the UNeMed inbox. Inventors created a new method for sterilizing what had been single-use items for personal protection equipment like masks and gowns. Inventors found clever ways to add more effective layers of protection with new intubation shields, improved aerosol devices, an adaptive filter housing, and new versions of common tools that helped ease international shortages for things like nasal swabs and face shields. Additional COVID-19 technologies that captured wide interest: A smartphone app that helps people screen for COVID-19 symptoms, an adapter that allows for wider use of varied air purification systems, a new PCR test for COVID-19 and a new platform for creating vaccines. And there were dozens more, which is why UNeMed took the unprecedented approach to name all the inventors of COVID-related innovations and named them collectively as the 2020 Innovators of the Year during their annual Innovation Awards ceremony in October (see below).
The story of UNeMed's most recent startup success topped the charts as the most popular blog post of 2020. The story highlights Radux Devices, a company founded in 2012 to help interventional radiologists and their patients with faster, safer and less expensive fluoroscopic procedures. Despite the pandemic, the Omaha startup has products in more than 70 hospital systems nationwide and continues to grow.
The top news story of 2020 announced the University of Nebraska in the top-100 for international institutions that secured U.S. patents in 2019. System wide, University of Nebraska inventors were awarded 44 patents. Of those, UNeMed secured 21 for UNMC or UNO inventors, and all but four were licensed to nine different companies.
In May, UNeMed landed important grant funding that could help seed a new industry for Omaha and the surrounding area. A $50,000 grant from SHARPhub will build the Medical Device Prototype Pipeline project. UNeMed will identify projects with potential as products that can help create startup companies, then the Machining and Prototyping Core facility at UNO will help create prototypes for further testing. Then UNeTech, the University's startup incubator, will then provide space, expertise and support to help those young startups and medical devices move succeed.
A popular parenting application found its collaboration with UNMC researchers so productive, that the headquarters relocated from Pennsylvania to Omaha. The web app—Keys to Interactive Parenting Scale, or KIPS for short—is dedicated to supporting and providing resources to early childhood development professionals. Family support organizations like social services or school districts rely on KIPS to help train staff as they assist families with young children that need or want extra help. KIPS can also measure a parenting program's impacts and outcomes.
Almost a full year ago, UNeMed and the drug development industry, were abuzz with the planned return of the MidWest Drug Development Conference. I nearly January UNeMed announced that the conference would return for a third year, and almost immediately attracted interest from all corners. In the ensuing months, it became more and more clear that the conference could not continue as planned, until it was finally and officially postponed in July. Plans for a 2021 conference are still underway, but an official announcement won't happen for another several weeks.
Any regular visitor to UNeMed.com is probably familiar with the continued success and growth of Virtual Incision Corporation. In January, the company announced the successful close of its Series B+ round of financing, to the tune of $20 million. The added capitol is expected to help the surgical robotics company clear regulatory hurdles and continue its intended transformation of laparoscopic surgery.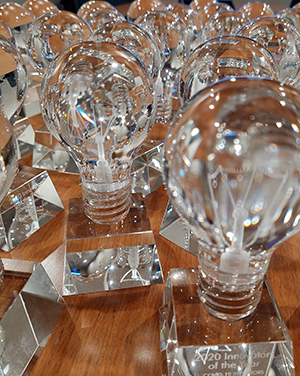 Thanks to the pandemic and UNeMed's resulting inability to host a live event, the Innovation Awards dropped a few spots after five straight years at the top of previous year-end lists. The virtual Awards ceremony named all 44 UNMC and UNO inventors of pandemic-related inventions as the 2020 Innovators of the Year. UNeMed also honored collaborators Joseph McMordie, MD, and Daniel Surdell, MD, for their device, "Anterior Cervical Space Spreader," as the Most Promising New Invention of the year. UNeMed also recognized and celebrated the work of UNMC and UNO faculty, students and staff who contributed to a new invention disclosure, a licensed technology or received a United States patent during the previous fiscal year.
The worldwide quest for new antibiotics made a huge leap forward when UNMC researcher Gus Wang, PhD, announced his ability to synthesize two antimicrobial peptides that have potential for intravenous clinical use. Until now, most antimicrobial peptides have only shown promise as a topical salve or lotion when applied at the site of infection.
For the second straight year UNeMed's annual report announcement cracked the top 10. The 2020 report focused on the impact of the pandemic to innovative efforts at UNMC and UNO, and details several key metrics for measuring tech transfer success at UNeMed.
Classics:
Several posts from previous years remain popular and relevant, particularly those that focus on day-to-day operations and legal issues associated with intellectual property.
1. Veins and arteries are just pipes, right?
2. How to determine who is an inventor on a patent: Unraveling inventorship vs. authorship
3. Technology transfer 101: Defining research commercialization
4. Five important aspects of copyrights that you should know
5. What you need to know about royalty distribution